Diploma in Beauty Therapy (Level 5)
Study for free

Locations and dates

Nelson:

Study options

Full-time

Length

40 weeks full-time consisting of 34 teaching weeks and 6 weeks of study breaks

Total credits

120

Fees

$7,140

A Compulsory Student Services Fee also applies ($240 for fulltime students).
Fees listed are for each year of the programme, indicative only and may vary with course selection. View course details for individual fees.

National qualification code

NZ3445
Gain practical work experience, applying your skills in a real-world setting in the on-Campus NMIT beauty clinics.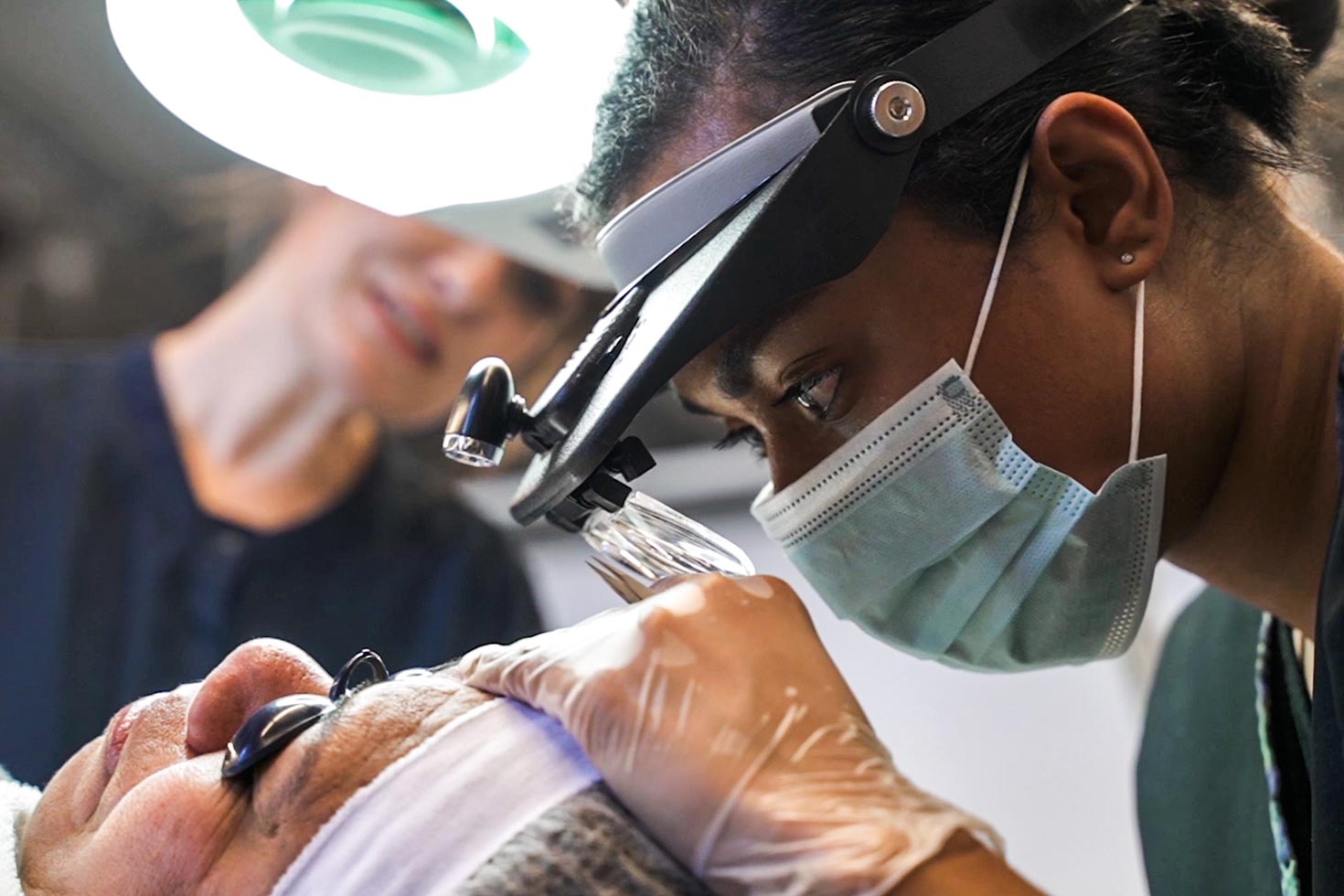 The Diploma in Beauty Therapy will offer you stimulating studies in advanced facial therapy, electrolysis and advanced body treatments.
Add these skills to a knowledge of anatomy and physiology, cosmetic chemistry, and practical work experience, and you will be qualified for a range of beauty therapy roles.
Recent graduates, Ella and Aimie-Lee(external link), say the expertise and support of NMIT's beauty therapy tutors played a key part in their success.
"The tutors are very positive and encouraged us to achieve our best and pass with high marks."
Diploma graduates can also go onto further specialist studies and always stay up-to-date as new beauty therapy methods are developed.
Blended learning
In 2020, the beauty therapy team at NMIT saw a need to redesign the programme to work better for both students and their employers. After consultation, we can now offer training with even more focus on supportive learning, and have lessened the time you need to be away from your employment.
Our new blended delivery options offer online learning of the Diploma's theory components. Practical classes are held on the Nelson Campus in our commercial beauty therapy clinics, as usual, however, now some of the practical training and assignments may be able to be completed at your workplace.
We also now offer weekly coaching meetings with tutors either on-Campus or via Zoom to help you with your online learning, enabling you to study exactly the way that suits you.
Book a Career Conversation(external link) today with one of our friendly team and we'll start you on your journey.
COVID-19 vaccine
The Government COVID-19 Public Health Response (Vaccinations) Order 2021(external link) has been extended to include high-risk workers in the hospitality and service industries such as hair, beauty and fitness sector.
This has implications for our learners and staff who have close contact, customer facing, roles in the teaching and learning environment, and learner work placements.
The effect of this is that vaccination will soon be mandatory.
With the introduction of the Order, NMIT cannot secure placements for learners who are not vaccinated. If your vaccination status cannot be confirmed it is likely you will not be able to complete your qualification.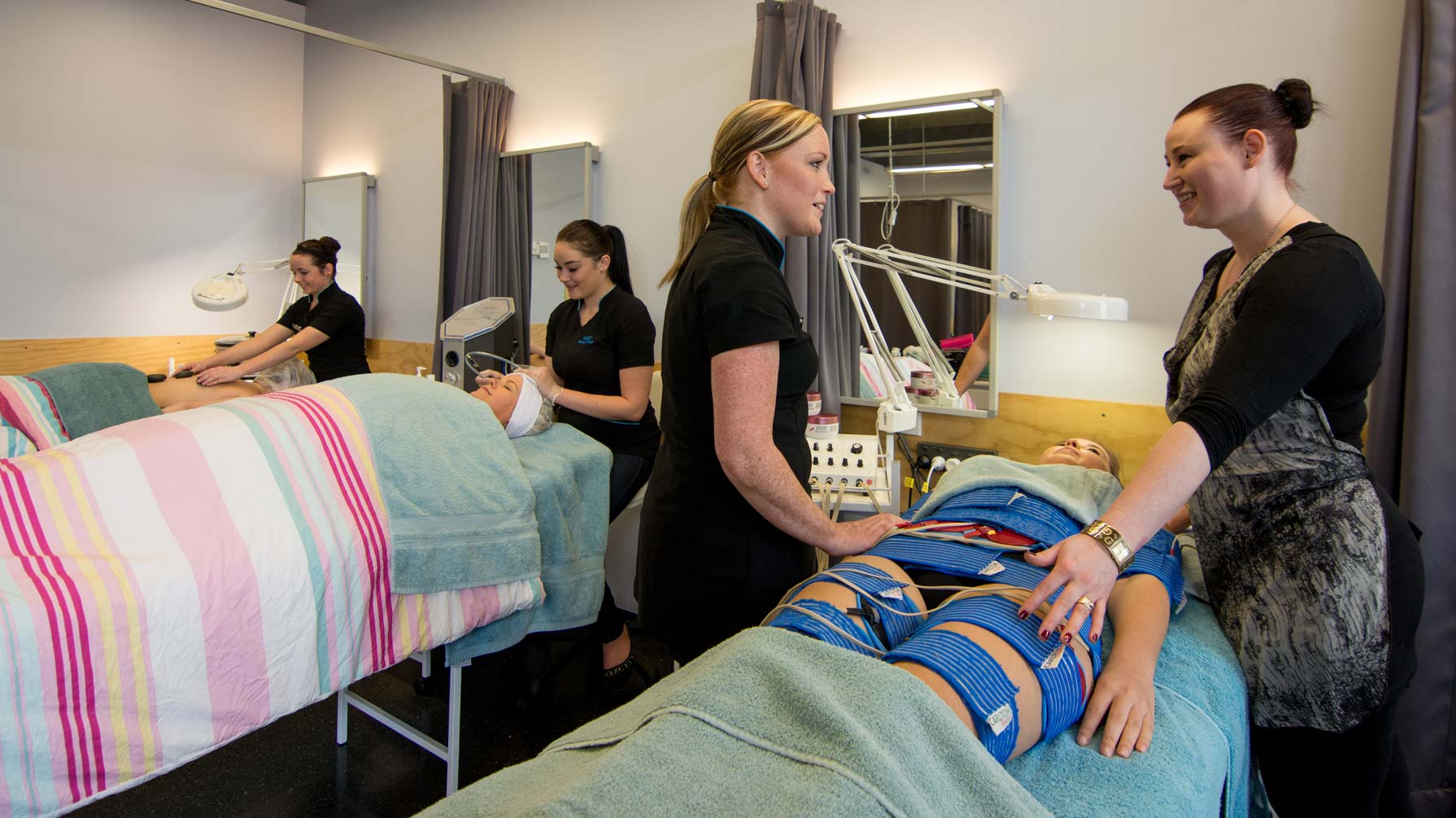 Training clinic
Beauty Zone on the Nelson campus provide a commercial beauty and body therapy salon environment in order to prepare students for careers in the beauty industry.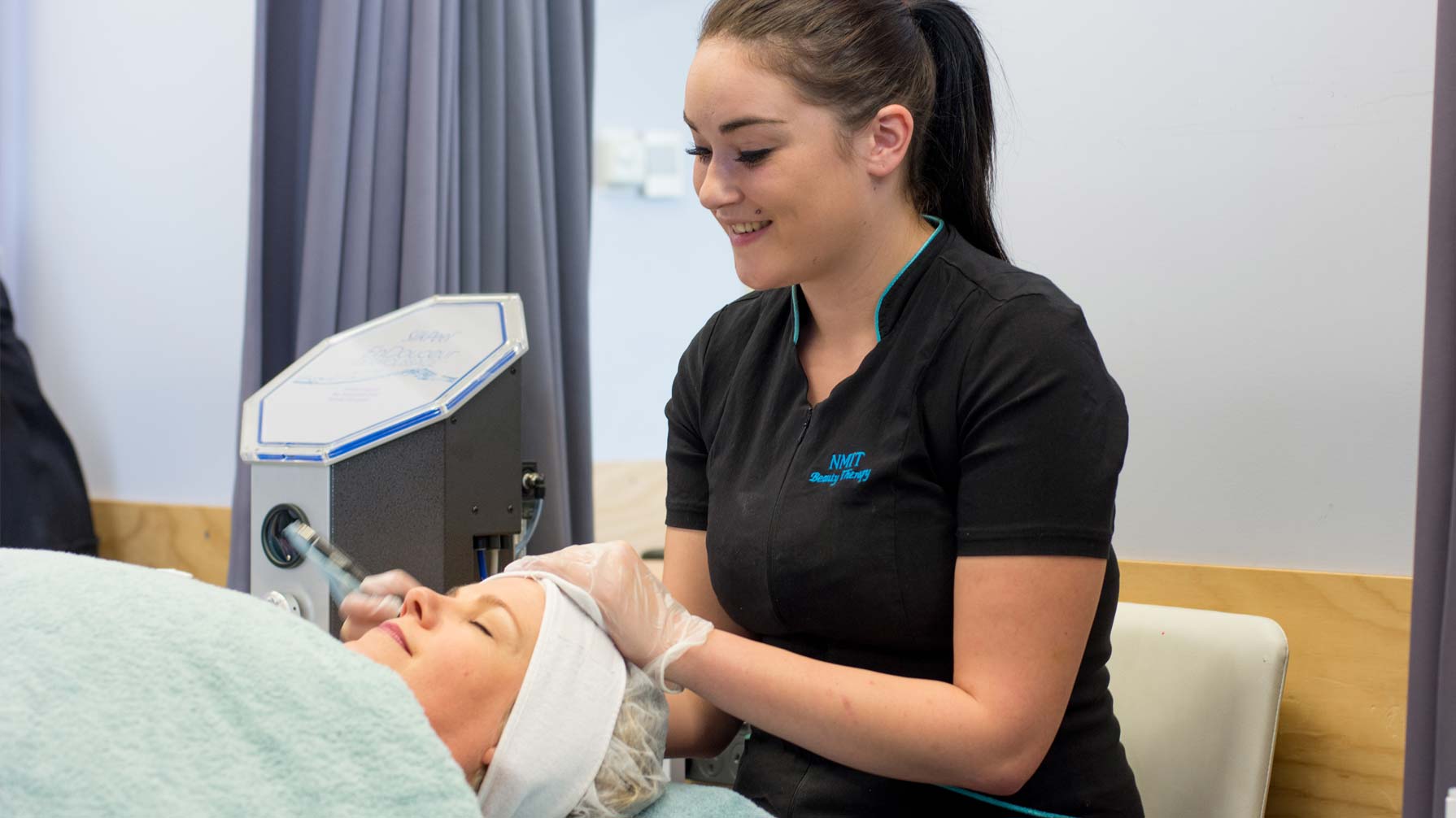 Treatments
You will learn to master a range of treatments and services over your two years of study. Including eyebrow tint and shapes, hair bleaching, facials, waxing, exfoliation, manicures, pedicures, make-up, tanning, massage, electrolysis and combination treatments.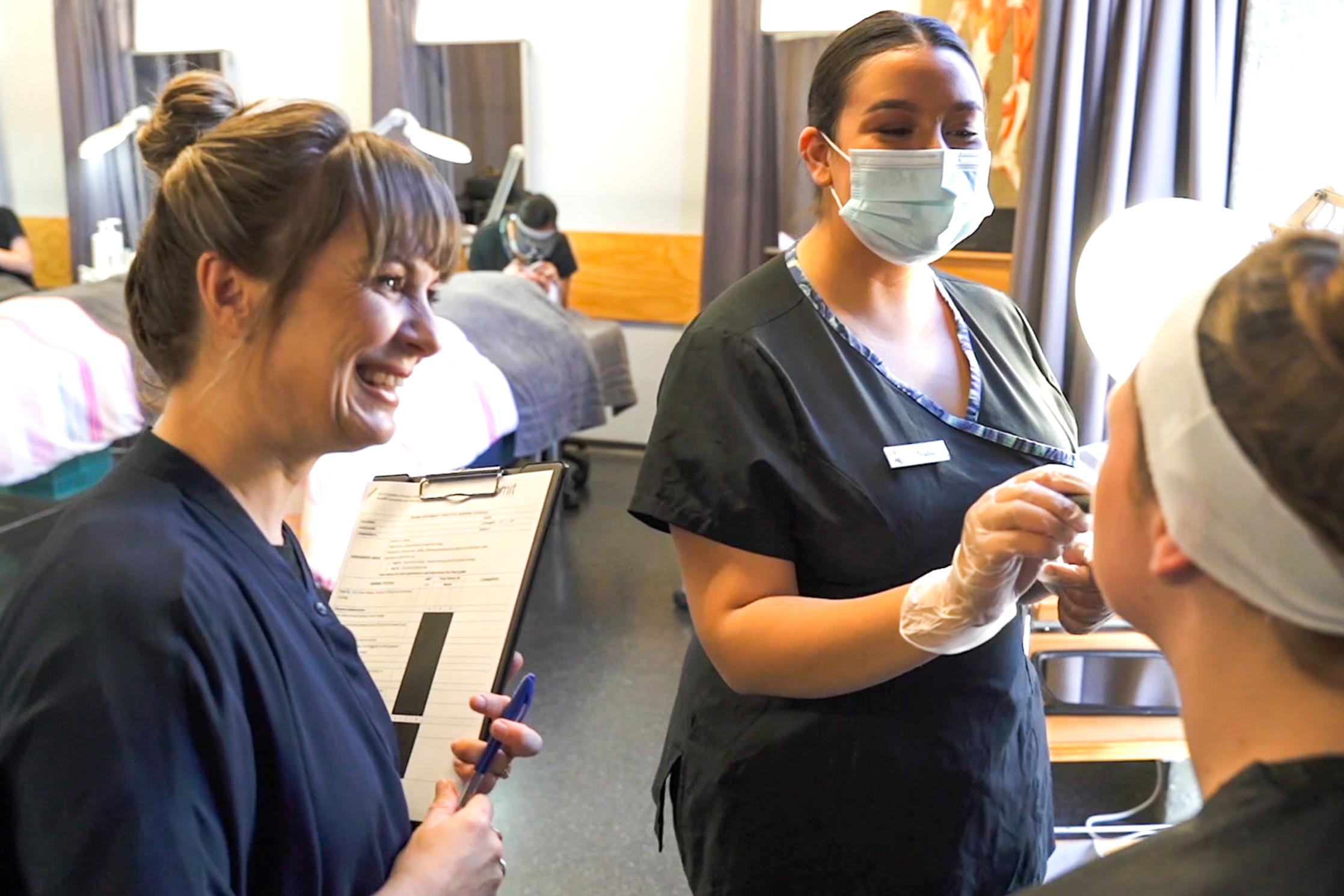 Industry savvy tutors
Learn in a supportive environment with industry experienced tutors.
Key information for students
Entry requirements
Minimum requirements Learn more
Academic: - New Zealand Certificate in Beauty Therapy (Level 4) [Ref:3444]; or - Equivalent qualification; or - Equivalent knowledge, skills and experience. Alternative: Applicants (including those over 20 years of age) who are unable to evidence that they meet Academic Entry Requirements, but who can demonstrate acquired skills for tertiary study gained through study, work and/or life experience, may be approved for alternative entry by the Curriculum Manager or delegate. English Language: If English is not the applicant's first language they will need to provide a result from a test or qualification on the acceptable alternatives English Proficiency Outcomes Table. Applicants who do not have evidence of English language skills and are a New Zealand citizen or permanent resident, may contact NMIT for an assessment. IELTS 5.5 Academic (no lower than 5.0 in any subtest) IELTS scores used must be taken from a single IELTS Test Report Form and are valid for two years from the date of the test. Note: Applicants who have achieved NCEA Level 3 University Entrance requirements are not required to provide evidence of English language skills.
Detailed requirements
More information about entry to this qualification
Tuition fees
| | |
| --- | --- |
| Successful course completions | 91% |
National Graduate Outcomes Learn more
Note: All KIS information is the most recent available relating to domestic students only. Learn more about Key Information for Students
Start your application today. You'll be glad you did.