Bex MacHon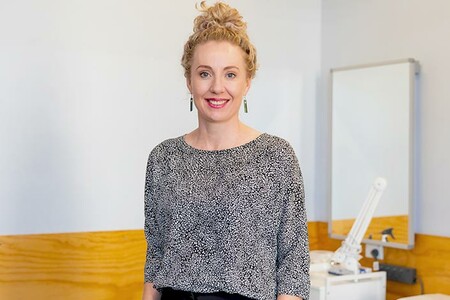 Bex's love of skin was a driver in her desire to study and teach beauty therapy.
Bex completed her Diploma in Beauty Therapy at the Southern Institute of Technology. Her appreciation for her tutors and their ability to create a supportive learning environment provided the incentive for Bex to consider a career in teaching. When a position became available with NMIT's beauty team in 2020, she jumped at the opportunity.
One of Bex's career highlights came during a work trip to Fiji, where she was lucky enough to visit the 'Pure Fiji' production plant to see how their spa range was made.
Bex values the relationships she builds with students and clients as part of her role.
"The most satisfying part of my job is seeing the growth in students during the course of the year," says Bex.
She believes graduates of NMIT's beauty therapy programme are highly employable due to the nature of the hands-on training offered at NMIT.
"Our classes are run like a working salon so we have graduates ready to step into work at a salon."