Beauty Zone
Welcome to Beauty Zone, NMIT's beauty therapy training clinic. We aim to mirror the atmosphere of a real clinic as we prepare our therapists to enter the beauty therapy industry.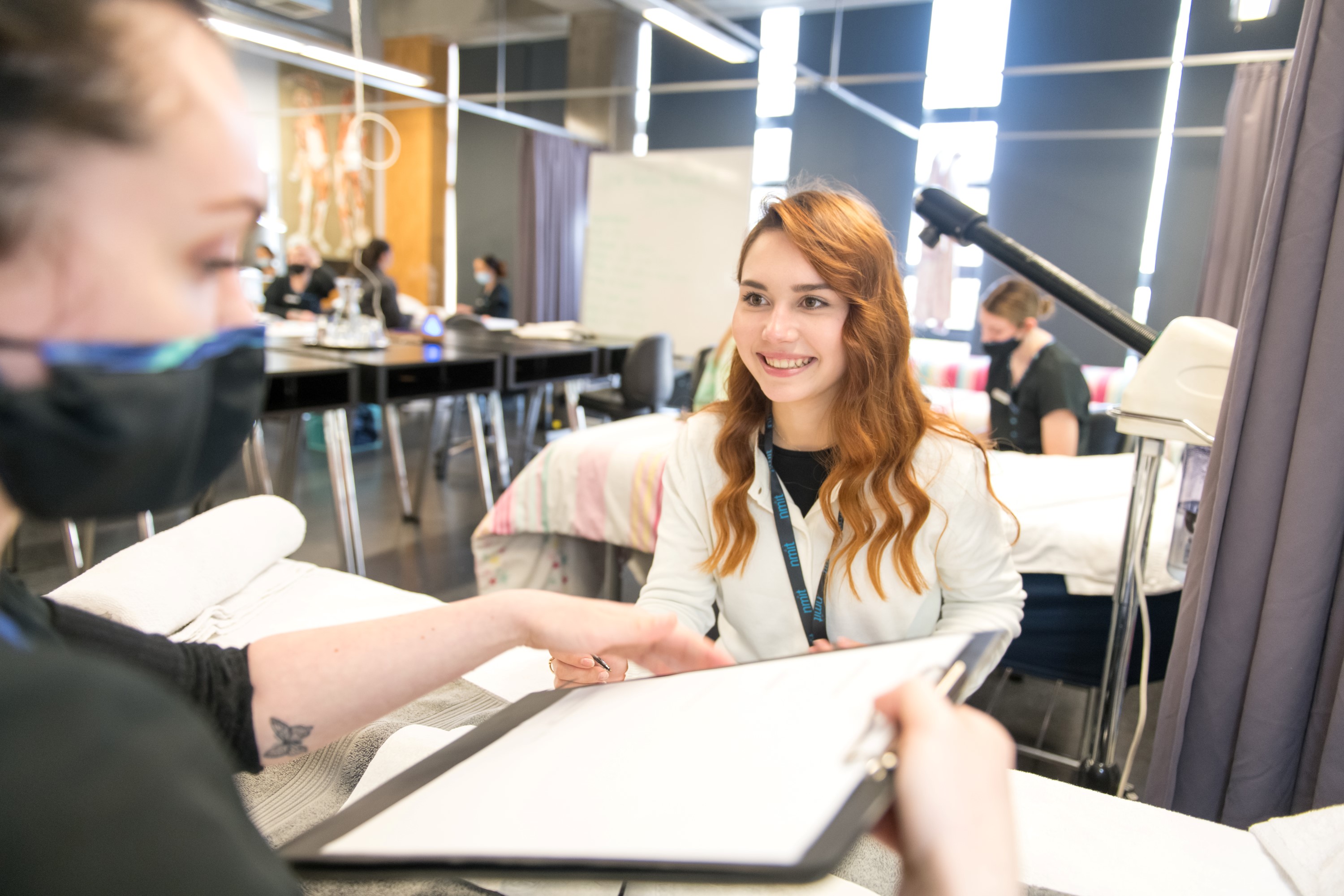 Open to the public, we offer a comprehensive selection of treatments, including facials, advanced skin treatments, hair removal, massage and brow and lash treatments.
Our salon is located at 71 Nile Street, Nelson(external link), on the second floor of the T-block building.
2023 Clinic Hours
Tuesdays, 2 - 7 pm
From 06 June - 24 October
Level 5 Diploma students
(Diploma students can administer all treatments)
Thursdays, 12.00 - 8 pm
From 22 June - 02 November
Level 4 Certificate students
Please note: Beauty Zone will be closed over the holiday period (3 - 14 July, reopening Tuesday 18th July)
See below for available treatments
Please phone 03 546 2723 or email Beauty Zone to make a booking.