Bachelor of Arts and Media
Study for free

Locations and dates

Nelson:

21 February 2022

18 July 2022

Study options

Full time or part time

Length

3 years full time; each year of full time study is 42 weeks, made up of 36 tuition weeks and 6 weeks of study breaks.

Total credits

360

Fees

$6,127

A Compulsory Student Services Fee also applies ($240 for fulltime students).
Fees listed are for each year of the programme, indicative only and may vary with course selection. View course details for individual fees.

National qualification code

NE4711
Study art and design in the creative hub of Nelson.
If you achieved University Entrance (UE) in 2020, the entry requirements for this programme may differ from those displayed on this page and in printed material due to the disruption caused by COVID-19. To find out about entry requirements for those who achieve UE in 2020 see the NZQA website(external link).

Based in a region blessed with stunning natural landscapes and an abundance of sunshine hours, you'll be able to draw on the same creative influences that have attracted more than 350 practicing artists and designers to the region.
Our Bachelor of Arts and Media programme will provide you with the fundamental skills to move into personal practice or a variety of careers within the arts, design and media industries, or to pursue further study.
You'll develop the ability to generate innovative ideas and design solutions grounded in academic and technical excellence, effective use of visual language and extensive specialist knowledge in 2-D and 3-D design including painting, graphic design, animation, photography, digital video, illustration and jewellery.
The studio courses offered in the degree are flexible enough to enable you to follow your own interests and directions. You have the option to select your own pathway so you can specialise in the subject that most suits your career aspirations.
Study pathways
The Bachelor of Arts and Media can be completed in three years of full time study, or part time equivalent. In your first year, you will be exposed to all areas of arts and design through compulsory courses in Lens-based Media, Graphic Design, Object Design and Image Making along with Communication and Critical studies relevant to the creative industries. In your second year, you will dig deeper with courses critical design thinking and professional practice, and advanced your skills in the creative areas of your choice.
In your third and final year, you will complete this Bachelor programme with a major project, tying together research, independent study and a presenting your final studio project work at the end of year BAM exhibition.

What will I learn?
Through all of the courses in the Bachelor of Arts and Media programme, you will be working towards being able to
Apply broad knowledge, and practical and conceptual skills in the production of arts, craft and design work (think creatively)
Use investigative tools with creative processes, methods and technologies (apply creative processes and methods)to develop responses to briefs, and to solve problems
Use research to support the development of ideas and to inform your own work (research skills) within the conventions and contexts of arts, craft and design
Critique your own work (critical thinking) and the work of others (teamwork), communicate in a range of situations and present your own resolved work in simulated real-world situations (communication and presentation skills)
Apply professional practices (act professionally) to manage projects within defined deadlines (time management), and select potential education and employment pathways in arts, craft and design.
Most courses include topics that allow for industry engagement, group work, peer feedback and practising your presentation skills.
In years two and three you will be able to specialise in the area of arts and design that most interests you; Lens-based media, object design, graphic design or our image studios, and even further develop your unique skills with your final year project.
Facilities
You'll study in an innovative creative space that's been designed to promote collaboration and inspiration.
The building itself is a world-first for its timber earthquake resistance design and unique laminated timber veneer. It is environmentally sensitive and designed locally, from locally sourced resources.
Find out more about the facilities in the Creative Industries (G-Block) building.
Student work
Check out the wide range of work created by our Bachelor of Arts and Media graduates in 2020(external link).
Penny's story
Watch this video to find out about Penny's experience of the NMIT Arts and Media programme.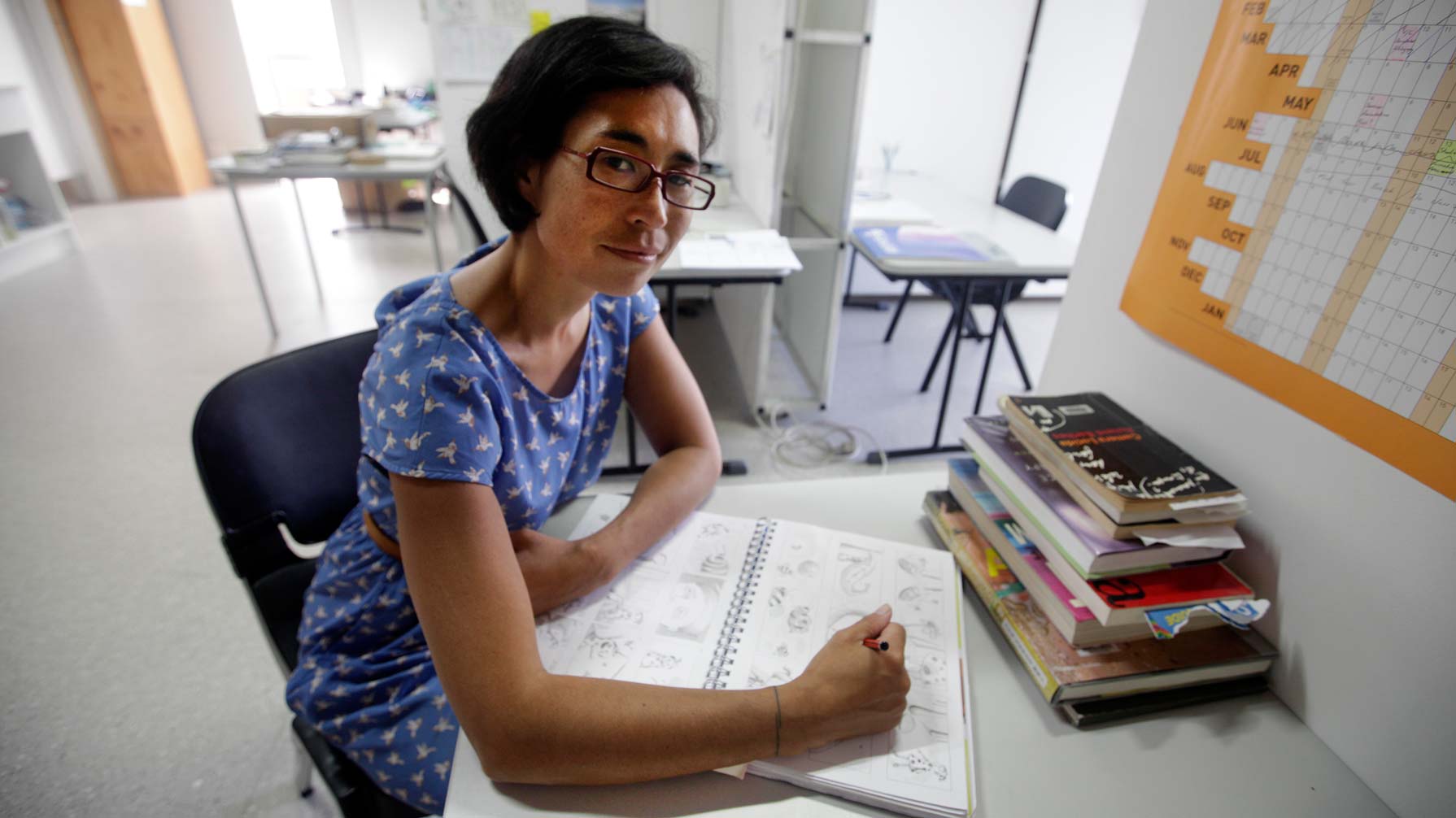 Kim's story
Kim shares what her animation course is like as part of her Bachelor of Arts and Media.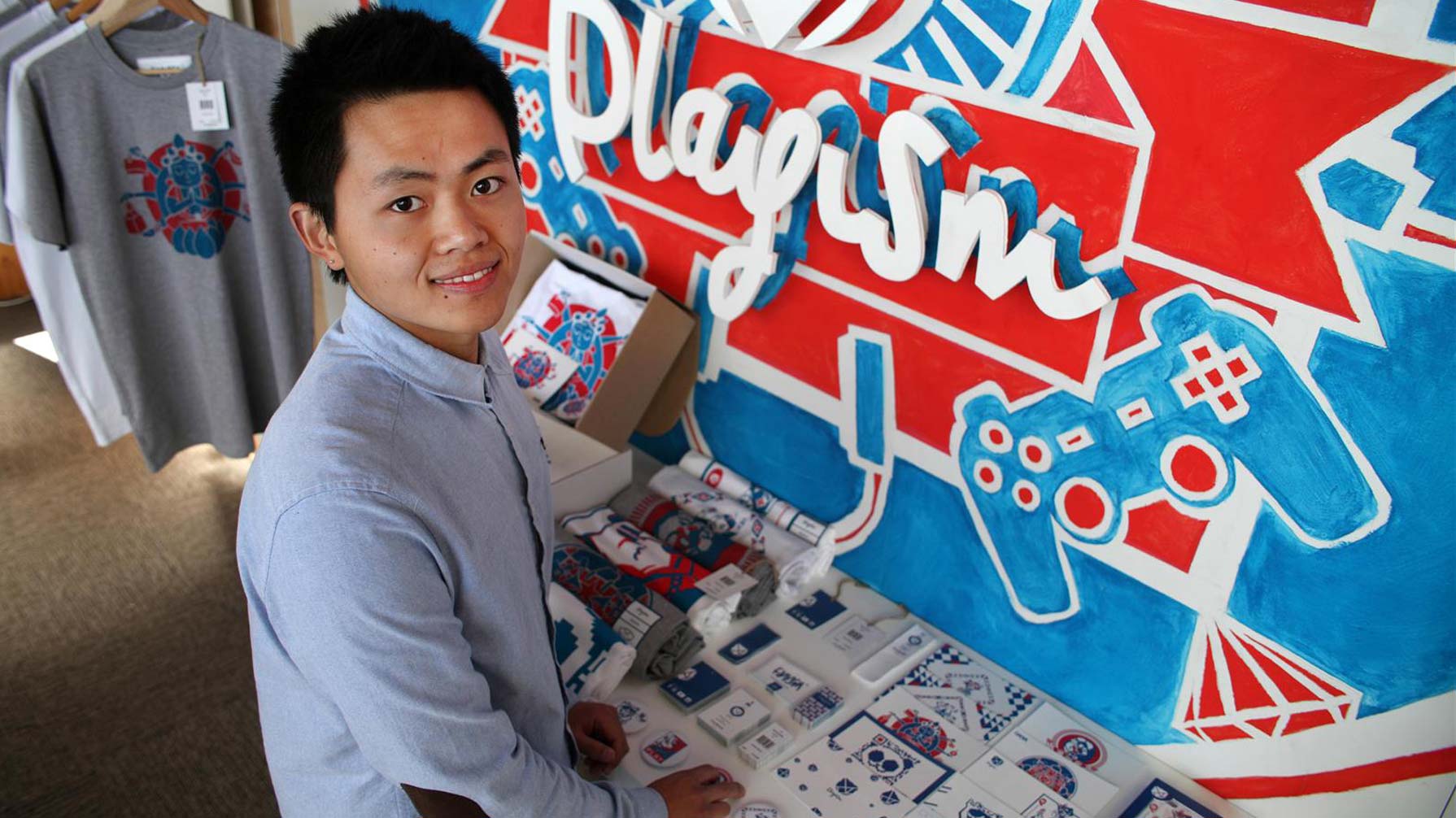 Harry's story
Harry shares why he chose NMIT and what he went on to do after he graduated.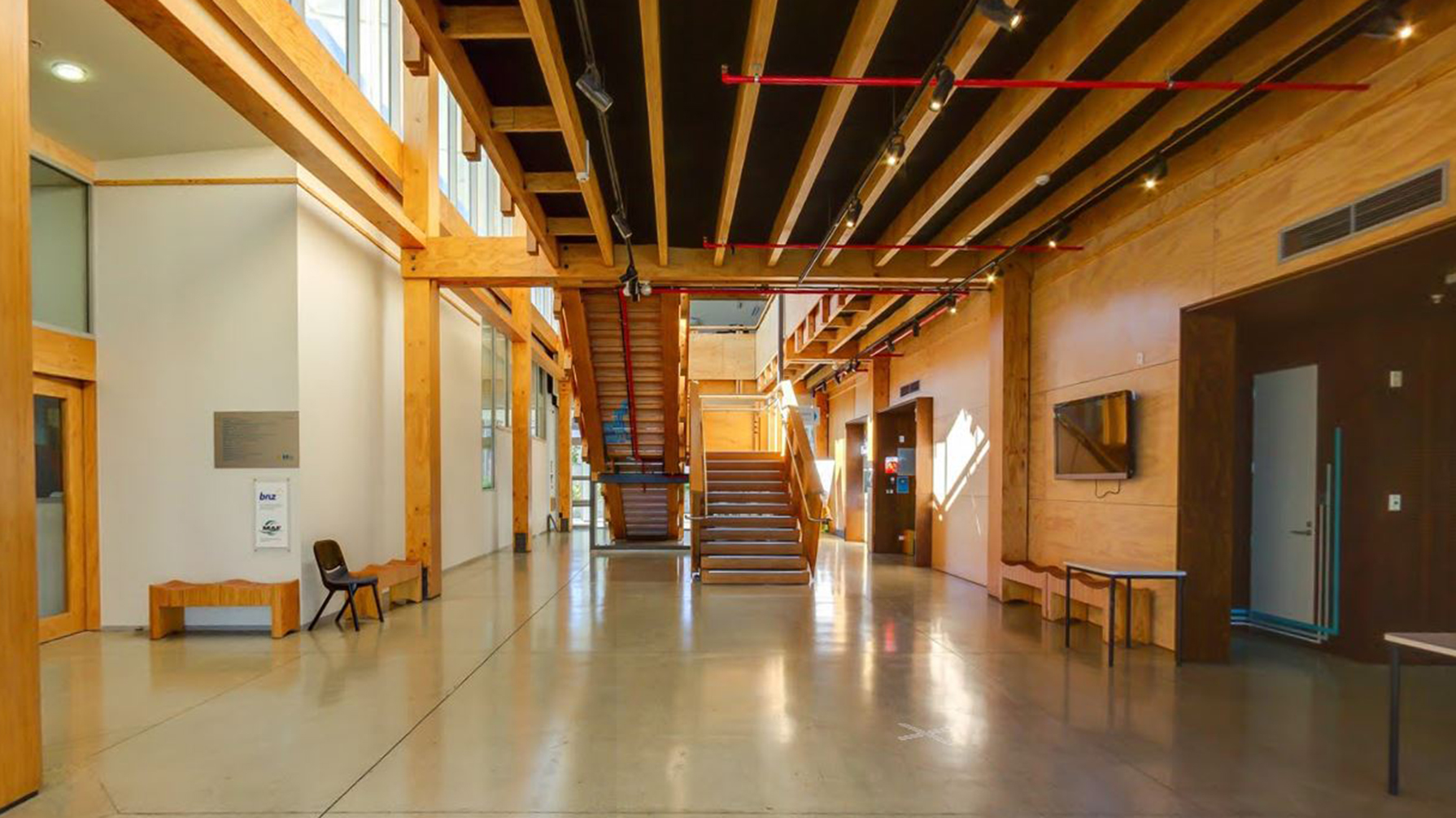 Virtual tour
Take a virtual tour of our Creative Industries building (G-Block) through Google.
Key information for students
Entry requirements
Minimum requirements Learn more
Academic Requirements: University Entrance: NCEA Level 3 (60 credits L3 and 20 credits L2 or higher) which must include: 14 credits L3 in each of three approved* subjects including at least one from the following subjects list: Painting; Design; Photography; Sculpture; Printmaking; Graphics; Design; Textiles; Media Studies; Drama; Materials Technology; Digital Technology; English; History; Social Sciences or Art History as well as Literacy* - 10 credits L2 or above, made up of 5 credits in reading, 5 credits in writing and Numeracy* - 10 credits L1 or above (specified achievement standards, or unit standards 26623, 26626, 26627); OR a qualification on the NZQF at L4 or above in a related discipline; OR a qualification or examination recognised as being equivalent to achievement of NCEA L3 (e.g. International Baccalaureate, Cambridge Examination) (NZQA approved subjects: see http://www.nzqa.govt.nz/qualifications- standards/awards/university-entrance/). Alternative Requirements : Applicants who are unable to evidence that they meet Academic entry requirements, but who can demonstrate acquired skills for tertiary study gained through study, work and/or life experience, may be approved for alternative entry by the Curriculum Manager (or delegate). English Language Requirements: IELTS 6.0 Academic (no lower than 5.5 in each band), Note: Applicants who do not have evidence of English language skills and are a New Zealand citizen or permanent resident, may contact NMIT for an assessment. Applicants who have achieved NCEA Level 3 University Entrance requirements are not required to provide evidence of English language skills. IELTS scores used must be taken from a single IELTS Test Report Form and are valid for two years from the date of the test. Other Requirements: Portfolio of work showing ability in arts and design. Online Study: Access to a suitable workspace, Access to materials suitable for meeting assessment requirements
Detailed requirements
More information about entry to this qualification
Tuition fees
| | |
| --- | --- |
| Successful course completions | 91% |
National Graduate Outcomes Learn more
Note: All KIS information is the most recent available relating to domestic students only. Learn more about Key Information for Students
Start your application today. You'll be glad you did.