Bachelor of Aquaculture and Marine Conservation
Study for free

Locations and dates

Nelson:

Study options

Full time or part time

Length

3 years full time or 4-6 years part time study

Total credits

360

Fees

$6,671

A Compulsory Student Services Fee also applies ($240 for fulltime students).
Fees listed are for each year of the programme, indicative only and may vary with course selection. View course details for individual fees.

National qualification code

NE4862
This programme will provide you with specialist knowledge, as well as technical and practical skills relating to aquaculture.
If you achieved University Entrance (UE) in 2020, the entry requirements for this programme may differ from those displayed on this page and in printed material due to the disruption caused by COVID-19. To find out about entry requirements for those who achieve UE in 2020 see the NZQA website(external link).

At NMIT we bring together marine conservation and aquaculture to start addressing solutions to the threats to many of the marine and freshwater environments of our planet. These threats have come in the form of overfishing, pollution, habitat destruction, climate change and more. Education about marine conservation is critical to start addressing these global and local issues.
Students are encouraged to think further afield and are also taught about tropical marine environments. All of this knowledge is combined to create a greater understanding of ecology and environmental impacts to further progress momentum into the marine conservation and sustainable aquaculture space.
Connect with industry
On average you will go on one field trip a week, take part in at least three different work placements and complete applied research projects.
The programme was designed with industry so you will graduate not only with the practical skills and knowledge in aquatic ecology and marine conservation biology but also communication and operations management skills so you can make an immediate contribution to the aquaculture industry whether locally, nationally or internationally.
If you are already in the industry in New Zealand and looking to get a qualification, talk to us about how we can make that work for you to study alongside your employment.
Best place to study
You will also be learning in the region where the majority of New Zealand aquaculture produce is grown. It is the leading producer of farmed GreenshellTM Mussels, King Salmon and Pacific Oysters in the world.
The Nelson area is also a major hub of research in this field. The programme brings together the knowledge and expertise of Nelson and Marlborough aquaculture industry members as well as the Nelson scientific community to provide you with an informative and dynamic learning environment.
There are also a number of scholarships available including if you are a descendent of Wakatū Incorporation.
Flexible course options
The programme provides you with flexibility through elective study options to choose the area, such as marine conservation or business, that you would like to study.
In your last year at level 7 you will have an opportunity to choose electives.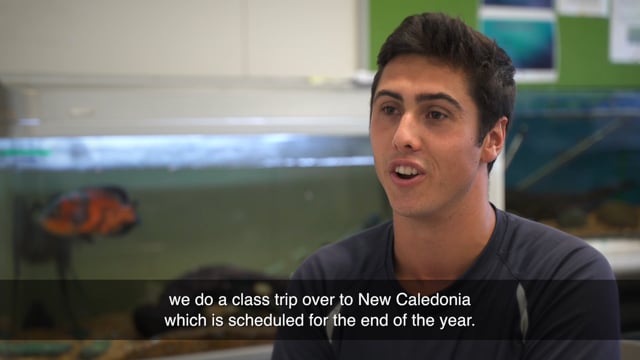 Follow Chris's journey
Chris Chamberlain is in his final year, studying towards a Bachelor of Aquaculture and Marine Conservation.

In the first of a three part video series, Chris shares how the first term of year three has been going.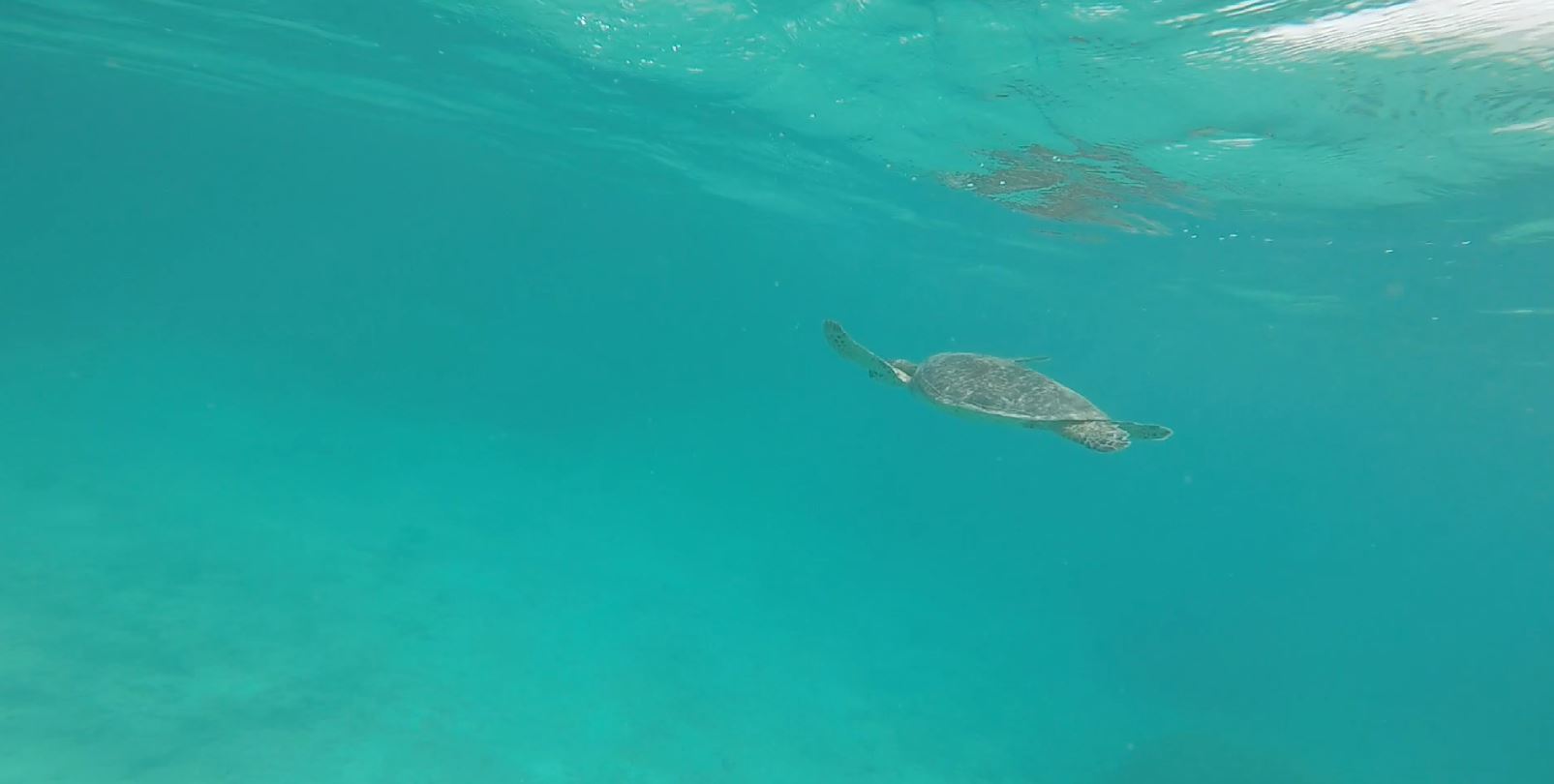 Field trip to New Caledonia
Degree students find out more about tropical aquaculture as part of their studies.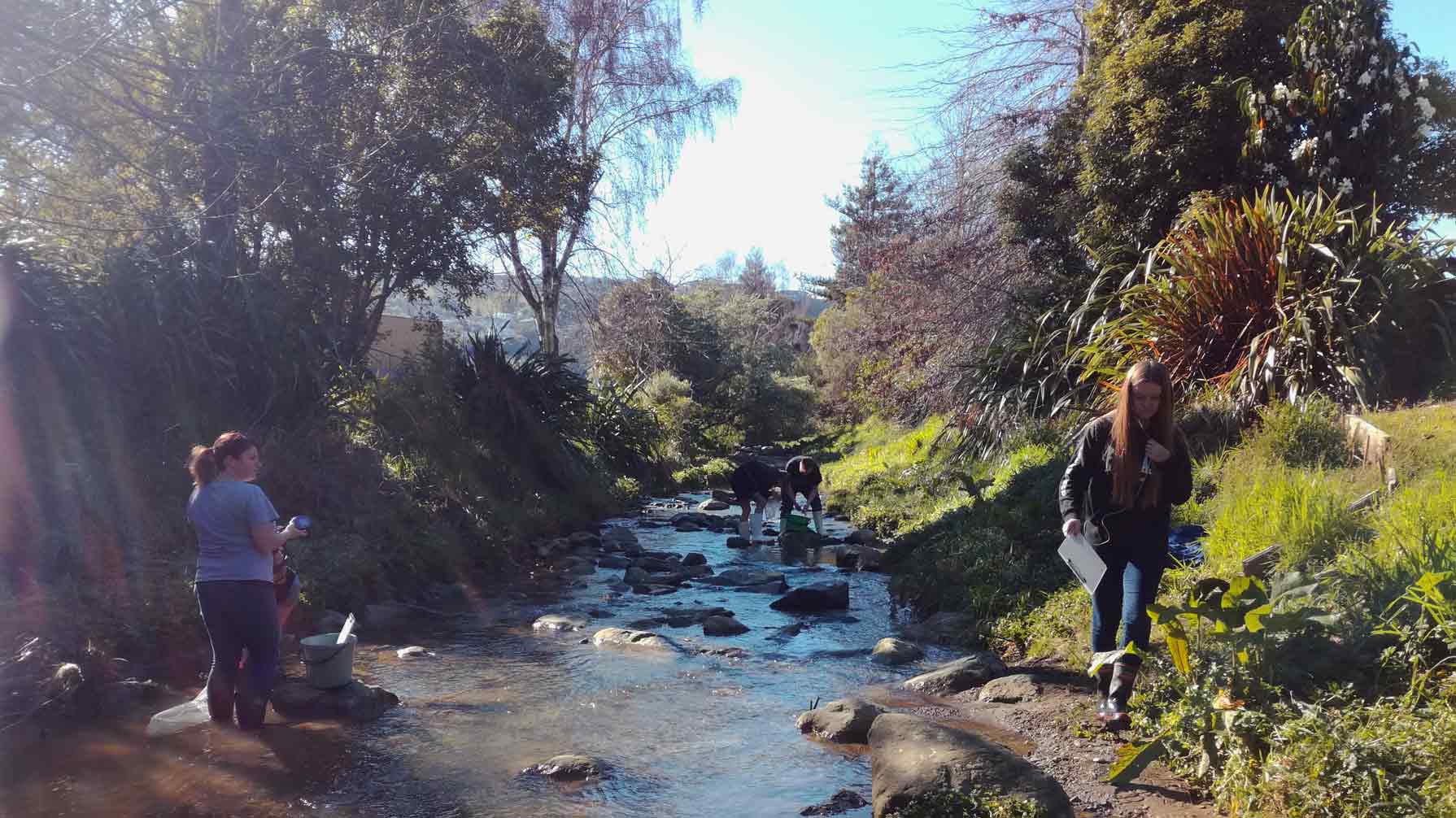 Stream ecology
You will learn how to monitor stream health and the effects it has on the species living there.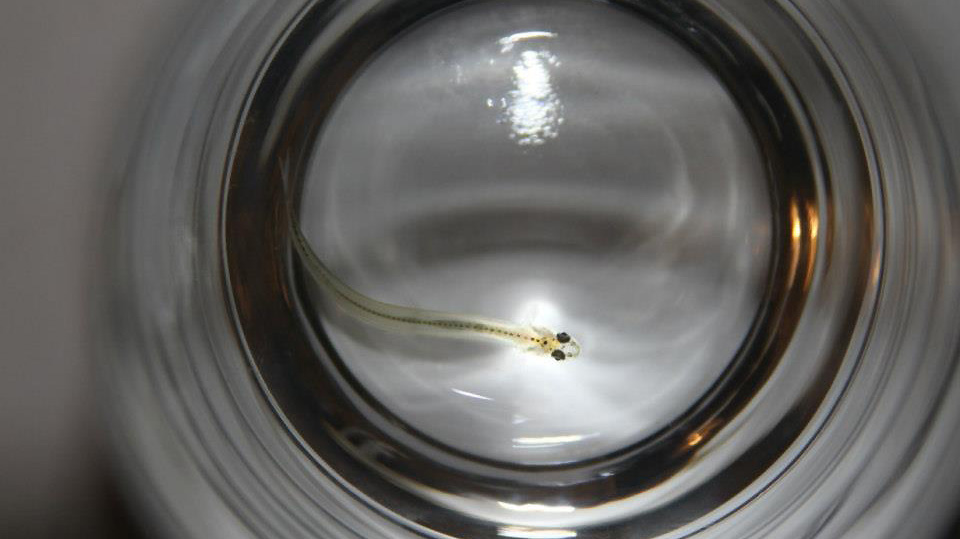 Īnanga/whitebait under threat
Maybe aquaculture can provide the solution for īnanga/whitebait. This is a single whitebait under the microscope.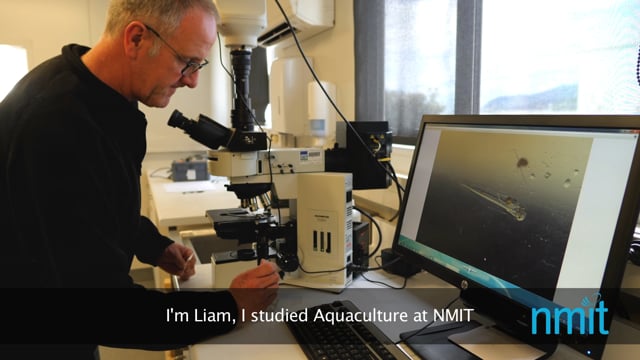 New career in the aquaculture industry
Liam credits the work placement opportunities for helping him discover his future career.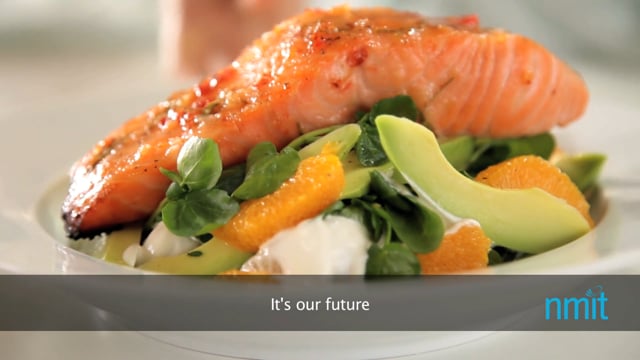 Make a difference in aquaculture
Study now to join this rapidly growing industry
Key information for students
Entry requirements
Minimum requirements Learn more
Academic requirements: NCEA Level 3 (60 credits at Level 3 or higher and 20 credits at Level 2 or higher) which must include: 14 credits at Level 3 in each of three approved subjects; Literacy - 10 credits at Level 2 or above made up of: 5 credits in reading, 5 credits in writing; Numeracy - 10 credits at Level 1 or above (specified achievement standards or unit standards 26623, 26626 and 26627). OR Any qualification (New Zealand or overseas) recognised by NZQA as being equivalent to achievement of NCEA Level 3 .If you have undertaken examinations other than NCEA (e.g. International Baccalaureate, Cambridge Examination), NMIT will assess your qualification for academic entry equivalency. OR Any Level 4 qualification in a related field. Alternate requirements: Applicants who are unable to evidence that they meet Academic Entry Requirements, but who can demonstrate acquired skills for tertiary study gained through study, work and/or life experience , may be approved for alternate entry. This may include Recognition of Prior Learning. English language requirements: An International English Language Testing System (IELTS) overall Academic score of 6.0 (not less than 5.5 in each band) from a single test issued within the last two years, OR A result from a test or qualification on the NZQA acceptable alternatives English Proficiency Outcomes Table. OR Achieved NCEA Level 3 University Entrance requirements. Other requirements: For distance study, applicants must have the following to be able to utilise the online learning environment and complete practical/vocational aspects of the Programme: Employment in a suitable aquaculture industry workplace OR Recent relevant experience and access to a suitable aquaculture industry workplace to undertake assignment and practical work required for specific courses Ability to attend compulsory residential workshops; Ability to attend NMIT or an alternative venue to complete examinations.
Detailed requirements
More information about entry to this qualification
Tuition fees
| | |
| --- | --- |
| Successful course completions | 90% |
National Graduate Outcomes Learn more
National graduate outcome data is unavailable for this qualification.
Note: All KIS information is the most recent available relating to domestic students only. Learn more about Key Information for Students
Start your application today. You'll be glad you did.