Adventure Tourism
The Nelson-Marlborough region is the best place in the world to learn adventure tourism.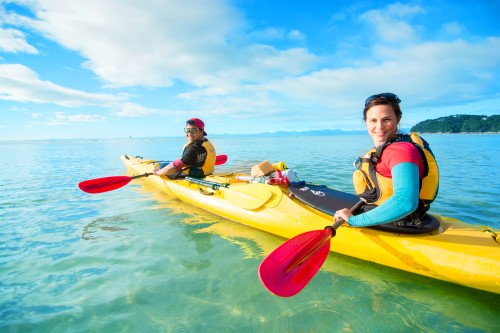 Can you see yourself guiding visitors in adventure activities in New Zealand's beautiful wilderness? If working with people from a range of countries and cultures, guiding, leading, instructing and motivating people in outdoor recreation activities appeals, then this could be the career for you.
The tourism industry is growing at a rapid rate with the number of visitors coming to New Zealand doubling every 10 years since 1970. Tourism earns more than $107 million for our regions every day. With skills from this sector, you can work and travel the world. You can mix with and meet plenty of interesting people and be doing work that has lots of variety.
NMIT works closely with industry to offer you recognised and up-to-date industry qualifications. By studying at NMIT you will get the opportunity to work closely with tourism operators to gain experience in the adventure tourism industry. By gaining up-to-date qualifications you will have the best chance of landing a great job.
Upcoming programme intakes