Adventure into the outdoor industry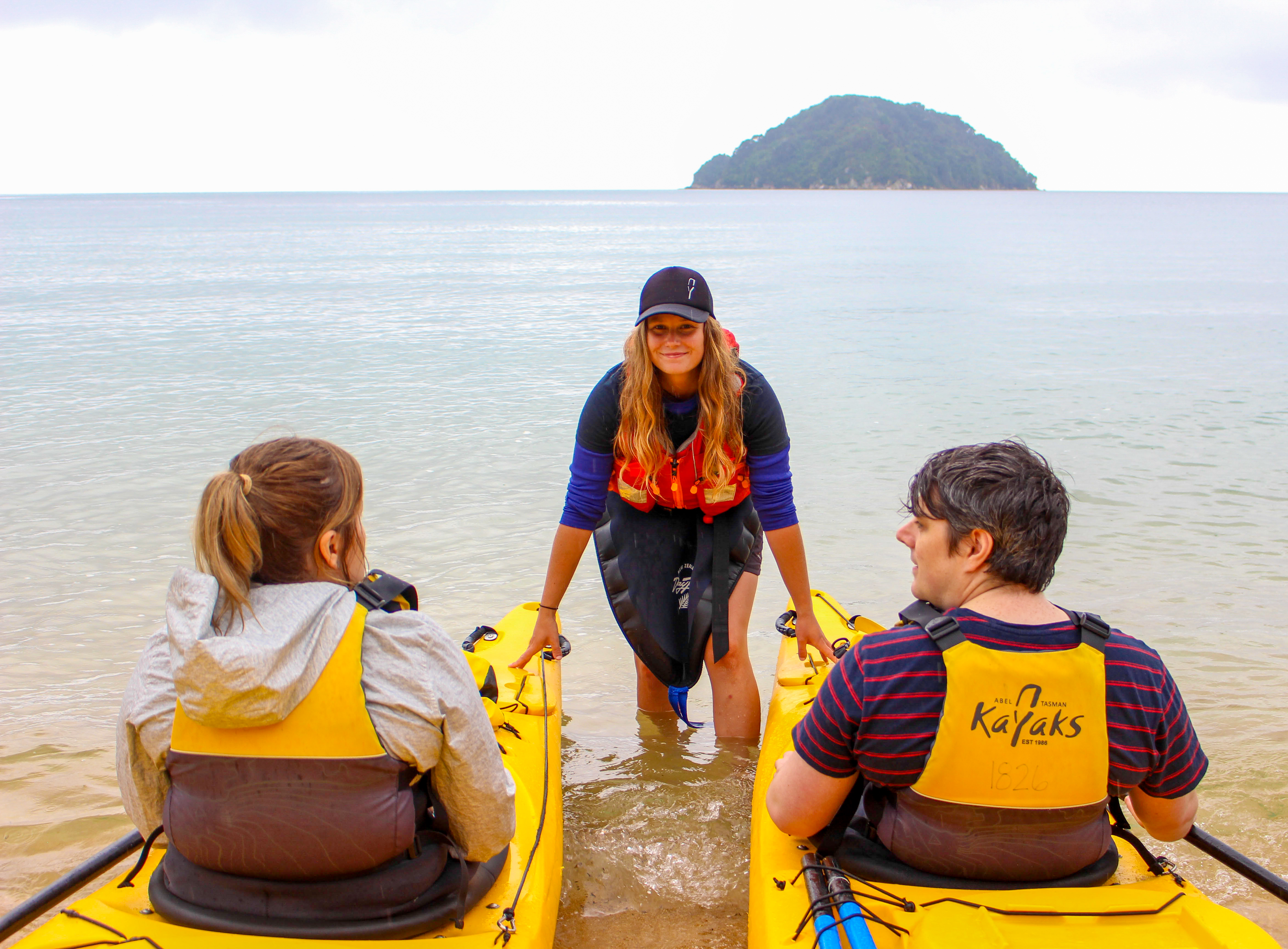 A year out of school and recently returned from traveling, Georgia Bird was living with her with parents and contemplating what to do next when her mother asked the question every teenager dreads.
'What do you want to do with your life?'
Having discovered the outdoors over summer thanks to a friend introducing her to tramping, Georgia was looking for more adventures.
"I told mum I wanted to keep going outside so she suggested studying adventure tourism," says Georgia, "I didn't even know it was a thing so I looked online and thought that looks fun."
Georgia enrolled in the Level 4, Certificate in Adventure Tourism at NMIT(external link) and embarked on a path which has proved to be life changing.
For those new to adventure tourism, the certificate is designed as a taster and includes disciplines such as kayaking, rafting, tramping, snowboarding and rock-climbing.
Georgia says while the programme constantly pushed her, she felt well supported throughout.
"Facing challenges and having tutors there to guide you through didn't just teach me just to be successful in the outdoors but also helped me grow to help others," says Georgia.
Located just a short distance from three national parks, rivers, and ski fields and renowned throughout the world by adventurers, the Top of the South (Te Tauihu) is NMIT's adventure tourism classroom. A combination of on-Campus classes and overnight trips make up this mostly practical programme.
Hooked on the outdoors after her first year, Georgia enrolled in the Diploma in Adventure Tourism and Guiding (Level 5)(external link) to work towards becoming a professional guide. Graduates go on to obtain industry tickets and work as professionals within the industry both in New Zealand and overseas.
Georgia has recently started working as a guide for Marahau based Abel Tasman Kayaks and is excited about guiding tourists in the Abel Tasman National Park.
"The tutors were able to help me make connections and meet people in the industry," say Georgia, "I wouldn't have been able to work here without doing this course."
"If you have a passion for the outdoors, this is for you."
Study the first year for free as part of the government fees free programme and embark on a career in adventure tourism by learning in one of the best adventure tourism regions in the world.
Visit nmit.ac.nz/adventure-tourism(external link) for more information on how to apply for the February 2022 intake.