Chris Fortune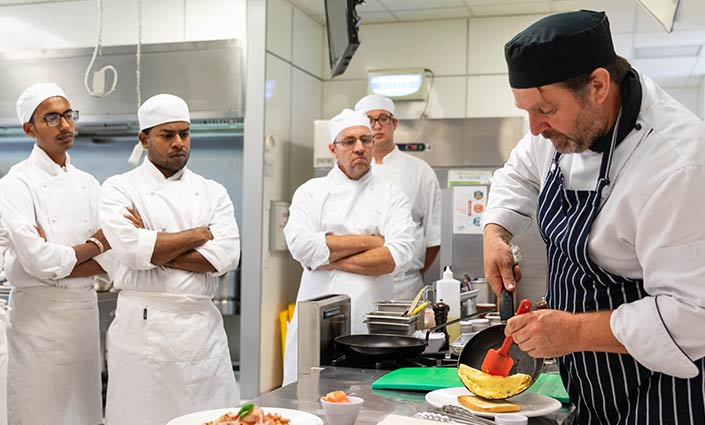 Chris Fortune is a renowned New Zealand chef, author and educator who brings a wealth of industry knowledge and experience to NMIT's Culinary Arts and Cookery programmes.

Chris got his start at the famous Sugar Club restaurant in London where he worked alongside New Zealand chef Peter Gordon, known as the "godfather of fusion cuisine".
In his illustrious 25-year career, he has worked in hotels, cafes, convention centres, superyachts and restaurants around the world.
In 2003, Chris won the New Zealand version of Gordon Ramsay's hit TV show, Hell's Kitchen, which thrust him into the media spotlight.
He spent several years travelling around New Zealand with his family, delivering his Teens Can Cook and Kids Can Cook programmes in primary and secondary schools, before returning to Nelson in 2016 and taking up a position at NMIT.
Chris brings an interactive hands-on approach to teaching with an emphasis on local food and produce from around the Nelson Tasman region.
As a leader of the Farmers' Market and Slow Food movements in New Zealand, his philosophy is: "Keep it local, keep it fresh, keep it honest."
Chris says the "future is looking very fresh" for aspiring cooks and chefs and he's passionate about passing on his skills and knowledge to NMIT students.
"It is a very exciting time to be at the forefront of what is happening locally and to be providing the best training for the future industry.
"New Zealand cooks and chefs will continue to lead the culinary world with their hard work and ability to fit into any kitchen brigade anywhere in the world."
Chris is the author of three cookbooks, which are available through his website, www.chrisfortune.co.nz(external link)