Music, mahi and mentoring
Ākonga in G-Block recently came together over pizza and music to help build bridges and connections between the different programme areas in the building.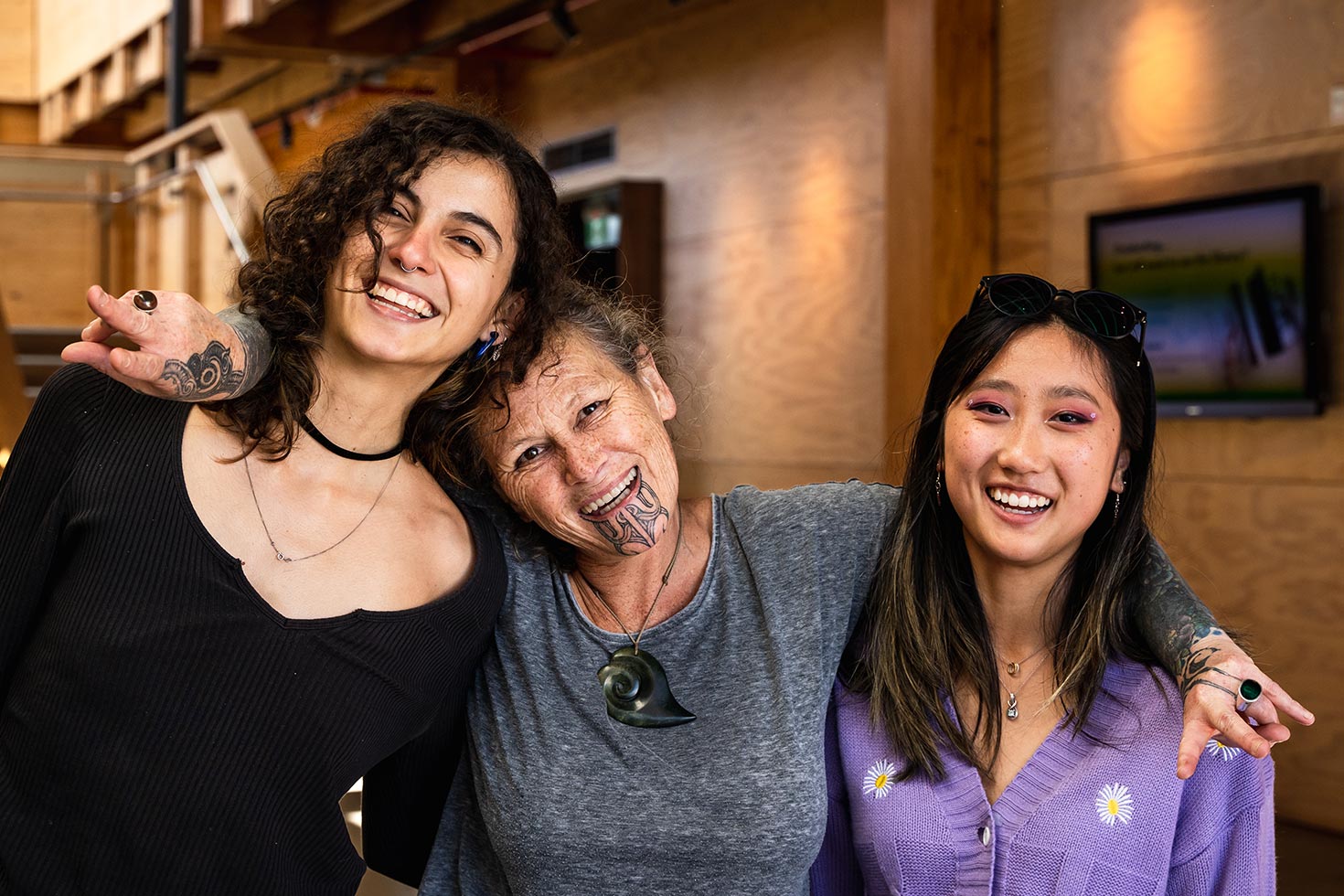 Organiser of the event, Sharon Salmon(external link), is in her second year of her arts degree and also has a tuakana–teina (student mentor) role gifted to her by Te Toki Pakohe.
Tuakana-teina is a concept from te ao Māori and refers to the relationship between an older (tuakana) person and a younger (teina) person. The tuakana-teina approach helps support new ākonga, encourages collaboration and fosters a culture of wellbeing.
This is the second time Sharon has organised the event and she says bringing ākonga from different programme areas together has helped bring a good atmosphere back to G Block.
"COVID-19 really impacted our building and there wasn't a lot of connection going on between us," she says, "but this event has brought the music, arts, IT and interior design ākonga much closer together."
One of the positive things to come out of the event has been the creation of mentors.
"Our music ākonga from last year, tautoko (support and encourage) new students— they've gone into their classrooms as part of the orientation process," Sharon says.
"It is also great seeing kaiako collaborating with ākonga — we are all in this together, we are all whānau."
Sara Matthews, Programme Team Lead for Creative Industries, opened the event by commending Sharon and the ākonga for showing great leadership.
She also called for a moment of silence in remembrance of the recent passing of former NMIT tutor and artist, Catharine Salmon.
"There are so many people here who have been influenced by Catharine. There's a wairua in here and I think we all feel it."
Refreshments were provided by SANITI (the Student Association) and Benge & Co supplied fruit.
Around 60 ākonga and kaiako enjoyed the relaxed atmosphere, kai and music.