Taster Days: Oct 17 – 21
Get a feel for tertiary study and student life at NMIT's FREE Taster Days.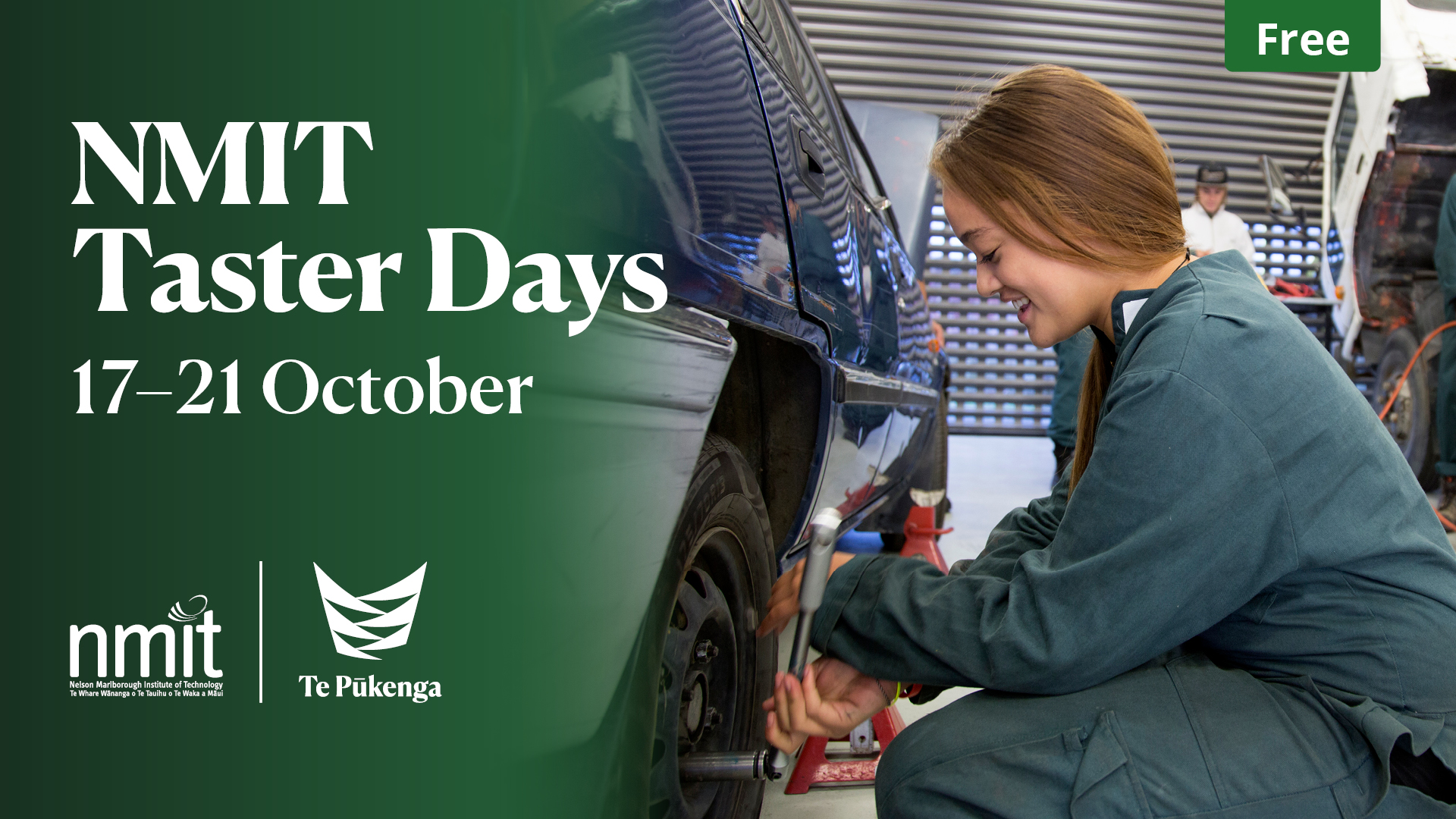 NMIT Taster Week is a great opportunity for anyone wanting to study but not sure what to do to. Join us on-campus, explore different types of tertiary study and get a feel for student life.
Choose to do one or more workshops over the week, get hands-on experience of what it's like to study, meet the tutors and learn about the programme and its delivery. You might also get a chance to get your hands on some of the incredible technology and world-class facilities we offer.
Lunch and entertainment will be held daily on campus and you'll get the chance to chat with current students, check out the facilities and have fun.
SANITI, the Student Association at NMIT will be on hand at lunchtime with delicious free food and giveaways. Make sure to come and say hi. They're there for you during your studies!
Each day offers awesome opportunities to learn about the student support services available and mix with business owners to learn how different industries work in Te Tauihu.
Returning to study doesn't have to be complicated or overwhelming. Join us and see
Submit the details below and then select your desired session.