New Zealand Certificate in Primary Industry Skills (Level 2) - Apiculture
NMIT is part of Te Pūkenga

This means that you will now graduate with a Te Pūkenga qualification. Read more

Locations and dates

No start dates are currently available. Register to be informed when new dates are added.

Study options

Full-time and part-time

Total credits

40

Fees

Zero fees

A Compulsory Student Services Levy applies ($2 per credit).

Fees listed are for each year of the programme, indicative only and may vary with course selection.

View course details for individual fees.

National qualification code

NZ2218
Feel the buzz and kick-start your career in the apiculture industry today by learning a range of work-ready skills.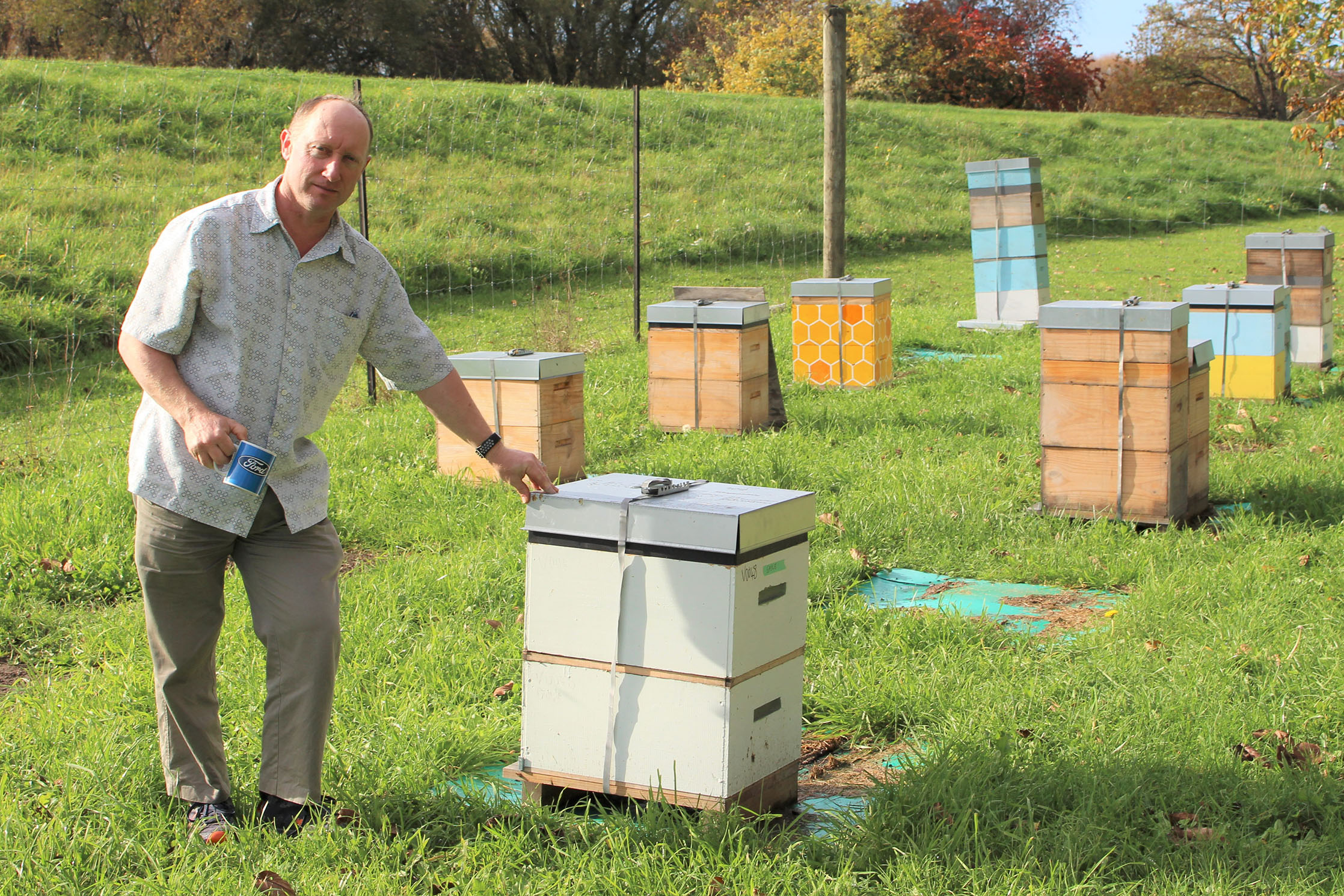 Ease into the basics of this beekeeping programme, designed for backyard beekeepers or anyone curious about the industry and keen to gain useful general knowledge.
In just six months, you'll learn the basics of beekeeping and build two hives, all in time to extract your honey in February. We'll even supply you with the materials for your first beehive.
By having two hives, you can use one to help support the other if a hive is weakened by disease, limited food sources or other issues. Don't worry, we'll teach you all about hive health too.
Dion Mundy, apiculture tutor at NMIT in Marlborough, says,
"The programme is designed to be fun, engaging and a great introduction to the world of beekeeping. If you're interested in beekeeping, then join the Marlborough Beekeeper's Association(external link), get a mentor and sign up to study."
You will learn 16 practical apiculture production tasks, including:
Safe handling of bees
Assessing beehive health and placement
Bee biology
Opening and closing hives
Horticulture and tool maintenance
Machinery use around beehives
Honey extraction (using campus facilities)
The legal requirements for owning bees and producing honey
This is the ideal pathway into the New Zealand Certificate in Apiculture, Level 3(external link), to become an assistant beekeeper and to support you in completing an American Foulbrood (AFB)(external link) course.
Start your application today. You'll be glad you did.