Raewyn Laurenson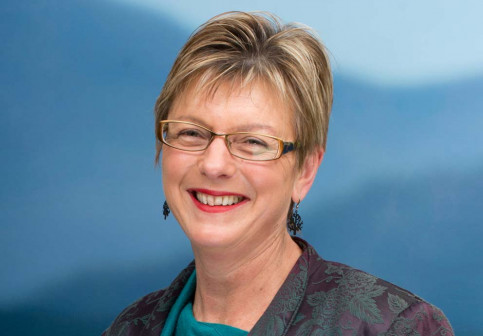 "I like to facilitate discussions and am a great believer in critical thinking, teasing out ideas and hearing about what other people think. I try to get a sense of different world views, beliefs and ideas, and bring these into a space where they can be talked about openly.


Raewyn Laurenson is a principal NMIT academic staff member for counselling, careers and supervision. She coordinates three programmes including professional supervision, Level 6 counselling and Level 7 career development.
Raewyn kicked-started what has proved to be an extremely varied career as a primary school teacher. Based in Greece, she taught classics and history for seven years before moving to Australia and making the decision to transition her career into recruitment.
Returning to New Zealand in the late 1990's, Raewyn continued working in the recruitment field before embarking on her Master's in Education at the University of Auckland, where she majored in counselling.
"At that time, I was working in executive research and recruitment and doing some work with an organisational psychologist who was undertaking redundancy work," says Raewyn, "I developed a real passion for working with people who had lost their jobs."
After moving to Nelson, Raewyn started her own practice working as a workplace coach, counsellor and supervisor for 12 years before joining NMIT in 2012.

Raewyn teaches three programmes at NMIT, but has a real affinity and passion for professional supervision.
"I love teaching students who are already professionals in their fields," she says, "They bring so much to the table because they who they are and are really motivated to learn."
"Learning is also very much a reciprocal process and I learn so much from my students."

Raewyn retains a small supervision practice that sits alongside her teaching that focuses on inter-professional and professional clinical supervision for counsellors and has recently submitted her PhD through the University of Auckland.