Mark Parfitt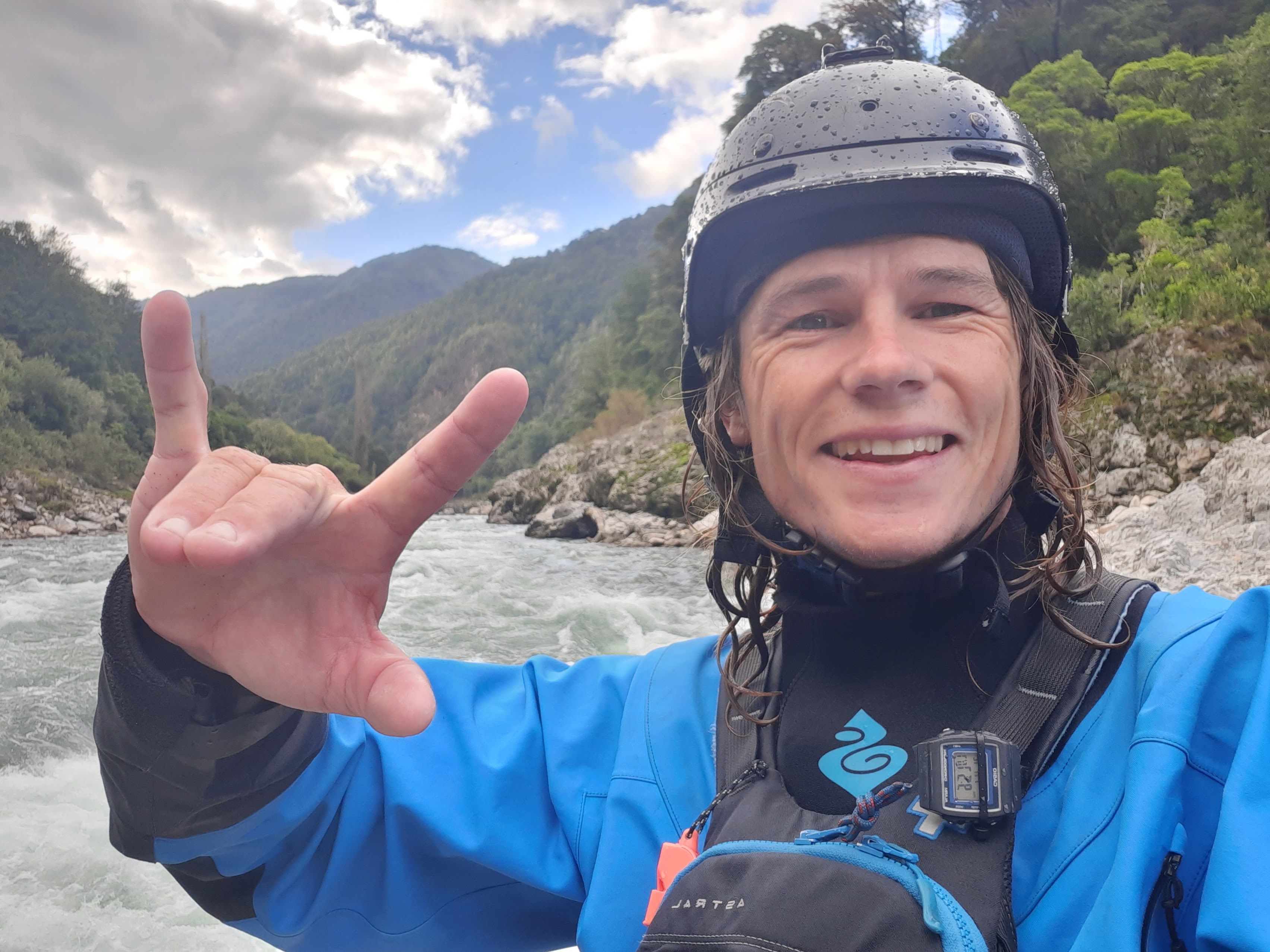 Mark Parfitt has used his passion for the outdoors and his qualifications to take him around the world.
Aotearoa not only has a wealth of picturesque locations that serve as an adventure enthusiasts' playground... The training here is at such a high standard that graduates of outdoor education courses, such as himself, are "lapped up overseas."
Born and bred in the Nelson region and growing up connected to the outdoors, Mark has travelled the globe with his kayak, including working for several years in Canada before returning to his roots.

"Nelson really is the perfect place to study Adventure Tourism and Guiding, we've got incredible terrain and a great climate that allows us to access it"
Mark studied outdoor education for 3 years before heading overseas teaching whitewater kayaking and guiding canyoning.
"At school I was extremely passionate about being in the outdoors so I decided to pursue that," he said. "It wasn't long until I realised that this was my dream career."
After returning home, Mark worked for a local high school outdoor education program and was awarded the New Zealand Outdoor Instructors Association "Emerging Instructor" Award in 2018.

Mark has an obsession with being on the water. Whitewater kayaking, rafting and sea kayaking are his specialties as well as being qualified in Ski, rock and bush instruction. He teaches a wide range of pursuits along with Environmental Science on both the level 4 and 5 programmes.
"I'm grateful for the opportunity to cover multiple outdoor disciplines"

"I think today, more than ever, connecting with our natural environments and having a physical and mental outlet is so important. That's what makes our Adventure Tourism and Guiding program so special. Students don't just develop strong knowledge and skills relevant to the outdoor industry. The personal growth in the outdoors is huge."