Maike Barteldres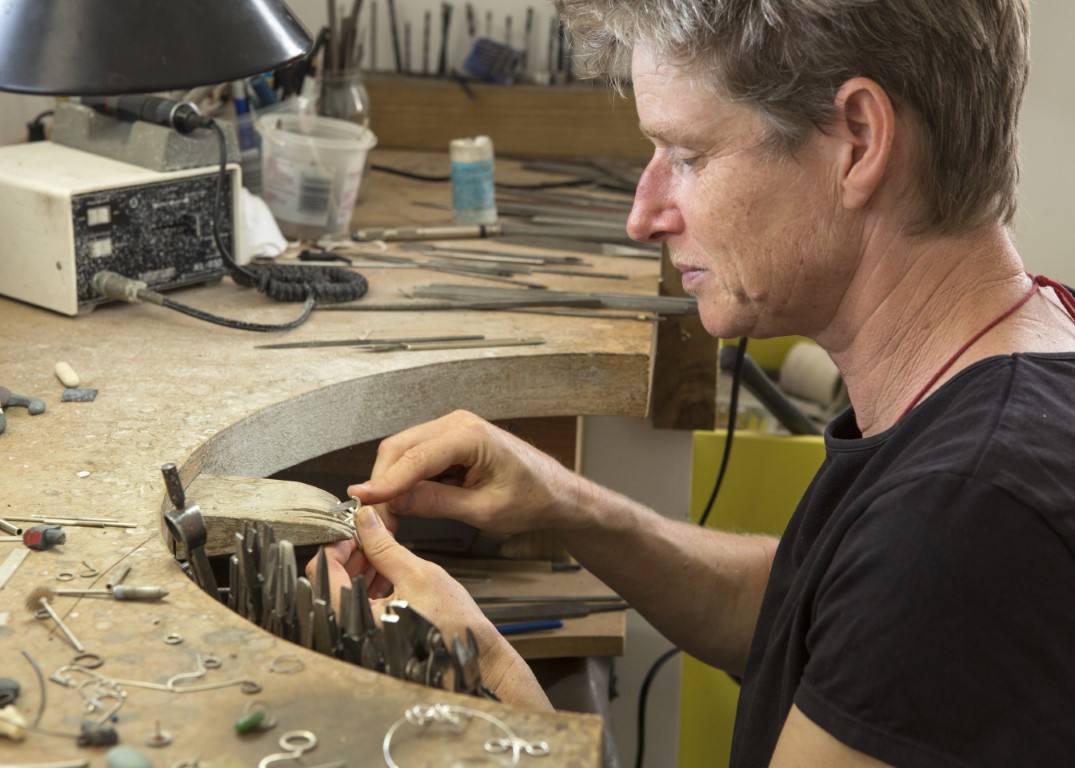 From Mallorca to Motueka, Maike Barteldres goes where her creativity takes her.
Whilst gaining a First Class BA (Hons) Degree in Jewellery Design in London, Maike enjoyed a student exchange experience to Australia. Further education took her to Finland, Mallorca and more, where she received a Master of Art and took several Masterclasses with well-known visual artists.
For ten years, Maike owned her own jewellery studio in Bristol, UK, teaching at the Bristol College of Art in her spare time.
Since 2007, she has lived in New Zealand, first owning a flower farm in Northland before heading to Motueka to become a full-time jeweller, yet again.