Teens get a taste of studying at NMIT
A group of Marlborough teens got a taste of what it's like to be an NMIT student on the Marlborough Campus thanks to the Graeme Dingle Foundation.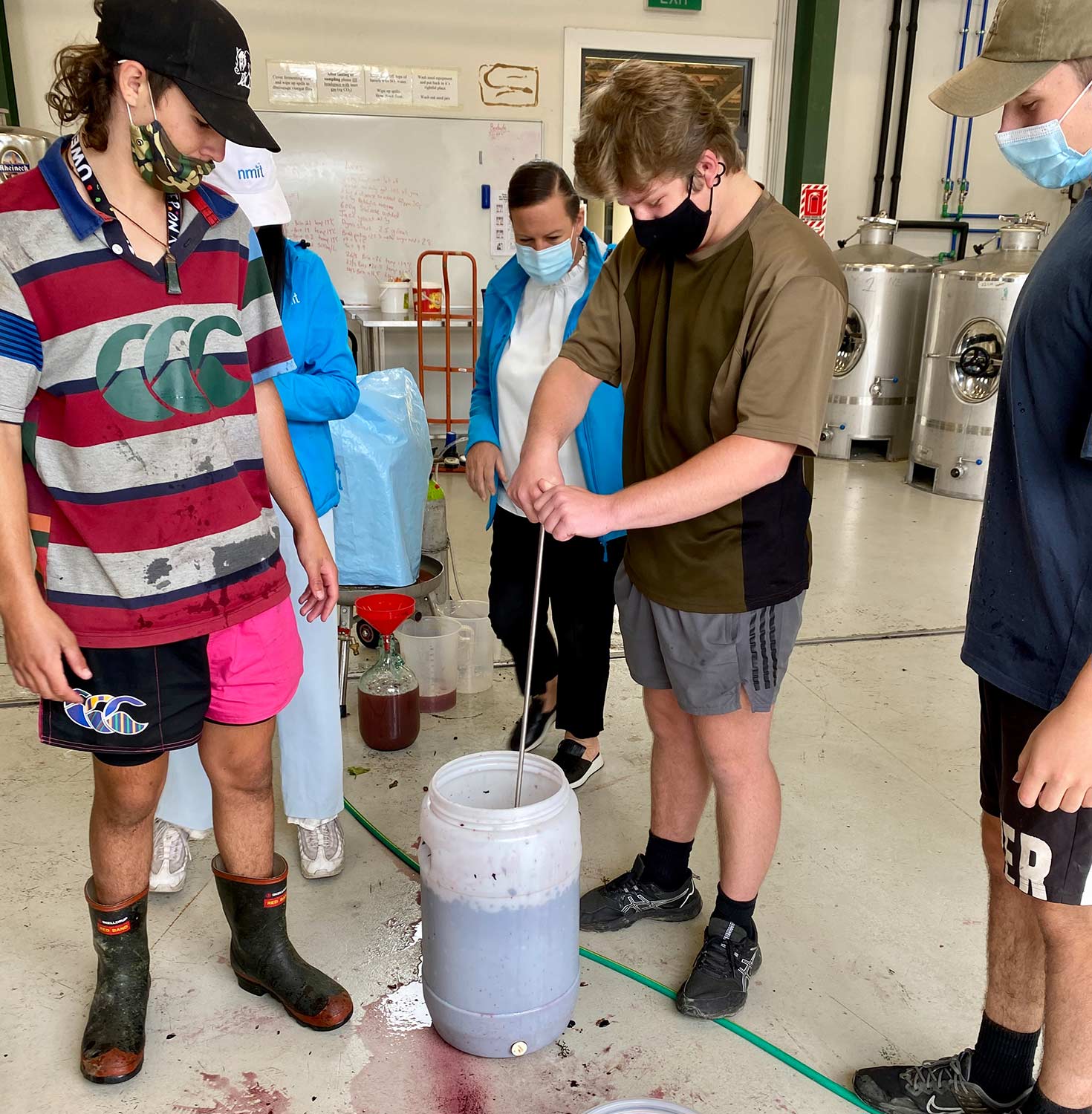 The Graeme Dingle Foundation is a leading Child and Youth Development charity empowering young people to succeed and overcome life's obstacles.
Their programmes reach over 50 percent of Marlborough's young people.
NMIT hosted students on the Foundation's Career Navigator programme to show them career pathways available at NMIT. For instance, programmes such as Logistics in Supply, Cellar Ops, automotive, as well as the Youth Guarantee pathways in hospitality and fitness coaching.
The prospective students were able to see what studying at NMIT looks and feels like, and get some hands-on experience.
Events and engagement coordinator, Michelle Anderson praised both the students and the Foundation staff for how the day went.
"The Graeme Dingle Foundation team did a great job at enthusing the students and getting them to engage with the material— I could see genuine excitement," says Michelle.
She says the students observed two classes, viticulture and automotive engineering. They learned about the logistics and art of wine making, and they were given the opportunity to weigh fruit, destem and press grapes.
"They also got to observe a group of students putting together a car engine," adds Michelle, "while this wasn't as hands on as the viticulture display it still resonated with the group."
Feedback from the students showed they really enjoyed the experience, especially seeing the processes involved in wine making.
Although one learner commented, 'the grape juice was disgusting, but the hot dogs were awesome!'