Rata Room
Join us at the Rata Room cafe and restaurant.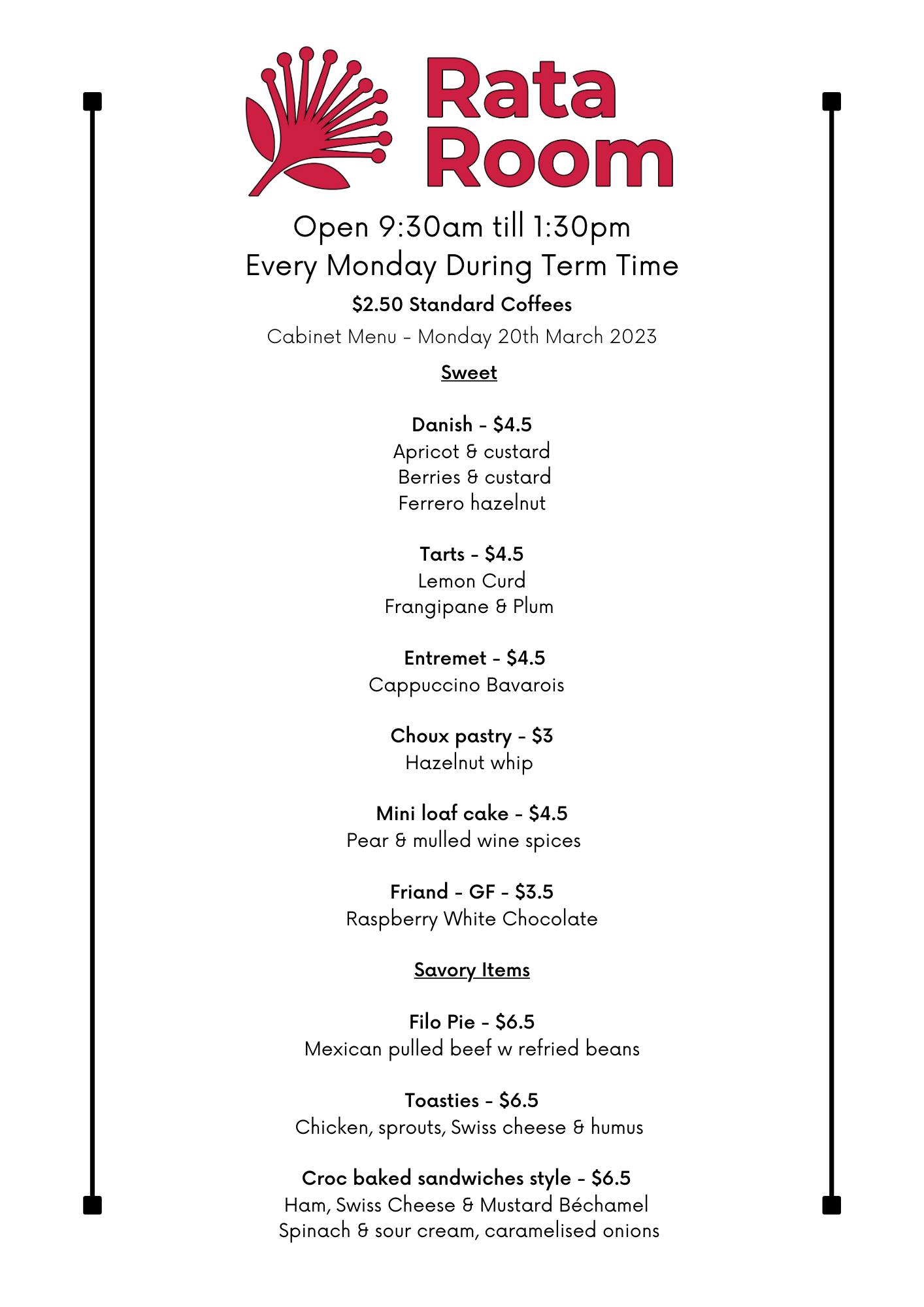 Visit the Rata Room, NMIT's training café, restaurant and bar during term time to sample contemporary cuisine and experience professional service from New Zealand's Cookery and Hospitality stars of the future.
Enjoy an ever-changing menu featuring fresh, locally sourced ingredients, including wines and craft beers from the Nelson/Taman regions.
Your support helps our front-of-house students and trainee chefs to develop the skills and confidence they need for future employment.
Rata Room Cafe
The Rata Room Cafe is open every Monday during term time from 9.30 am to 1.30 pm. Join us for tasty treats made by our very own cookery students and served by our front-of-house team.
Contact us
Phone: 03 546 2749 (during business hours)
or
Email therataroom@nmit.ac.nz
Follow us to see the latest menus and updates:

(external link)
Find us
Within short walking distance of Nelson's Cathedral, We are located at 71 Nile Street(external link), opposite the Nelson Central School Church.
Make a dinner reservation