Cookery
The future is looking fresh for future chefs in the Hospitality industry.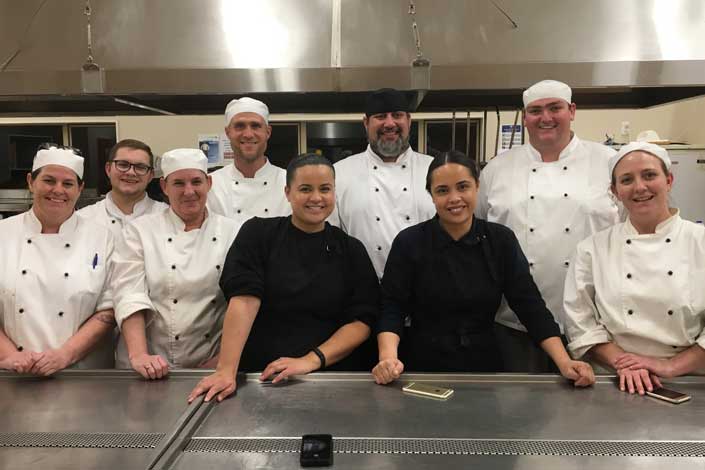 It's an exciting time to be at the forefront of the local food scene and be a part of building the future industry in Te Tauihu (Top of the South). Our expert tutors, who are all renowned chefs in their own right, will support you on your journey, helping to connect you with local businesses and sharing their passion for food.
Aspiring chefs and hospitality staff get to put their learning into action in our on-site cafe, restaurant and bar, Rata Room, which is open to the public for lunch and dinner once a week. By the time you graduate from the Trainee Chef course, you'll have plenty of experience under your belt and be confident to walk into a job as a qualified chef.
The programme is designed to be immersive, realistic and fun with the sole purpose of readying you for real work in the real world. You'll benefit from NMIT's strong relationships with local businesses and hospitality experts - from restaurants and cafes to global food producers and world-class chefs.
Many of our students are offered part-time work while studying and our graduates have an excellent reputation in the hospitality industry.
The Nelson region has many artisan producers and is known for its seafood, fresh produce, craft beer, cider and wine, so you'll be working with some of the finest local ingredients and learning from the industry leaders who make them.
In addition to the Trainee Chef programme, NMIT offers a range of short courses, including the popular Bar Manager's Course, Food Safety Practices, and Artisan Cheesemaking.
Upcoming intakes