Conservation
Kaitiakitanga: Provision of active utilisation, preservation, conservation, maintenance, and management of the environs.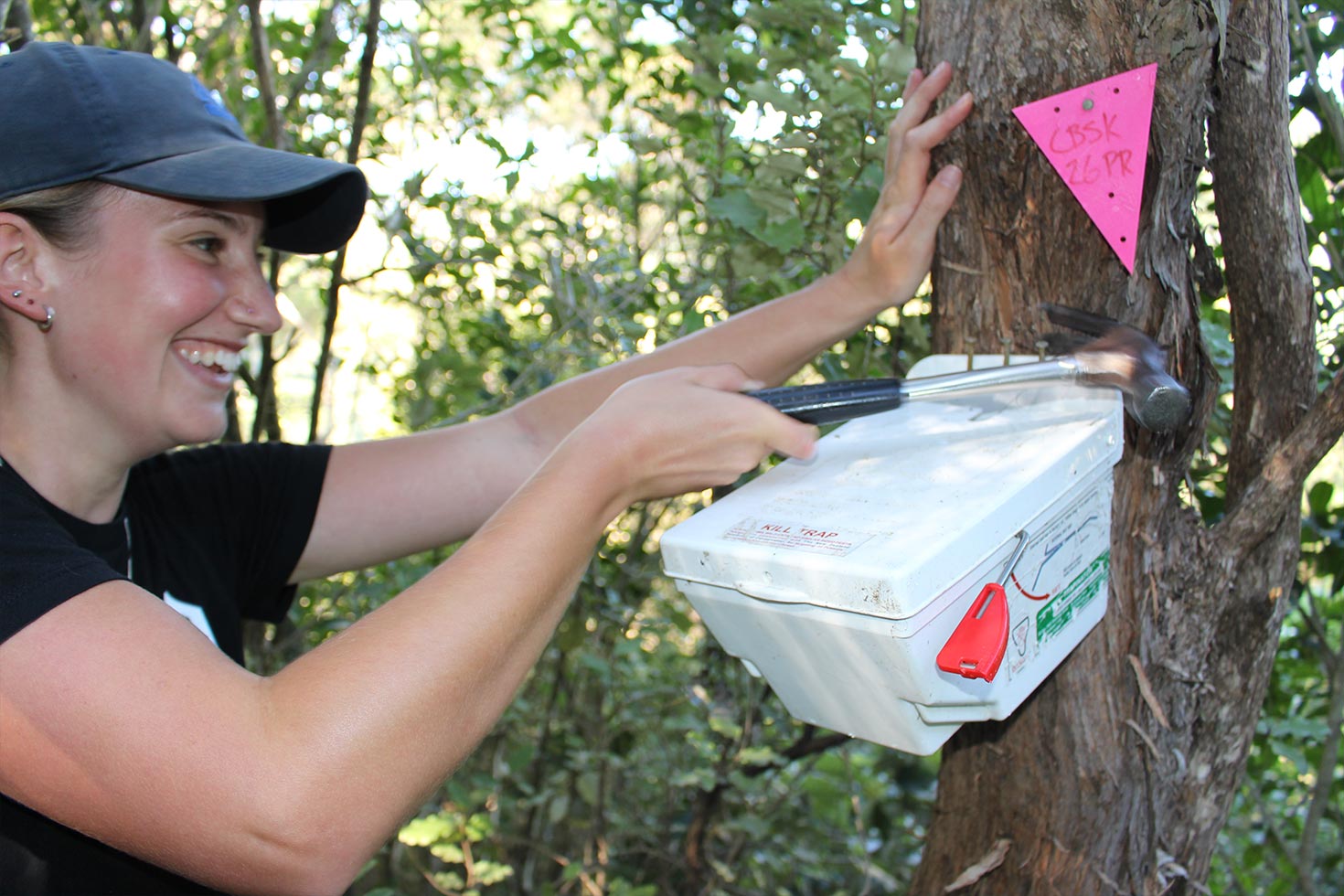 Studying conservation is a great option if you care about the environment and enjoy the outdoors.
Conservation is about protecting New Zealand's natural ecosystems and supporting native wildlife. In our world of climate change and species loss, a conservation career allows you to positively impact the planet.
Ehara taku toa i te toa takitahi, engari he toa takitini.
"Our strength does not come from ourselves alone, our strength derives from the many."
This initiative connects learners with local iwi and aims to produce graduates that can stand more firmly in Te Ao Māori and Te Ao Pākehā.
Ākonga will learn the core skills required to be a ranger, including how to build tracks, animal and weed control, New Zealand ecology, and how to apply the latest technology in conservation work.
You will work alongside DOC, Kūmānū Environmental and regional council staff, complete a summer work experience placement, and learn from expert tutors who are passionate about conservation.
At the end of the programme, you will have the opportunity to apply for a limited number of two-year DOC contracts or one of the many regional projects throughout New Zealand, which means a great chance of going straight from study into a new career.
NMIT also delivers short courses (see below) that guide ākonga (students) through completing the Conservation Field Skills training scheme. Ākonga can also study these short courses independently to grow individual skills.
Ideal for people working or volunteering in land-based conservation activities with online and workshop study options at various regional locations throughout the year.