Hairdressing
With an on-campus hair salon, you can directly apply your learning on a daily basis to become a cut above the rest.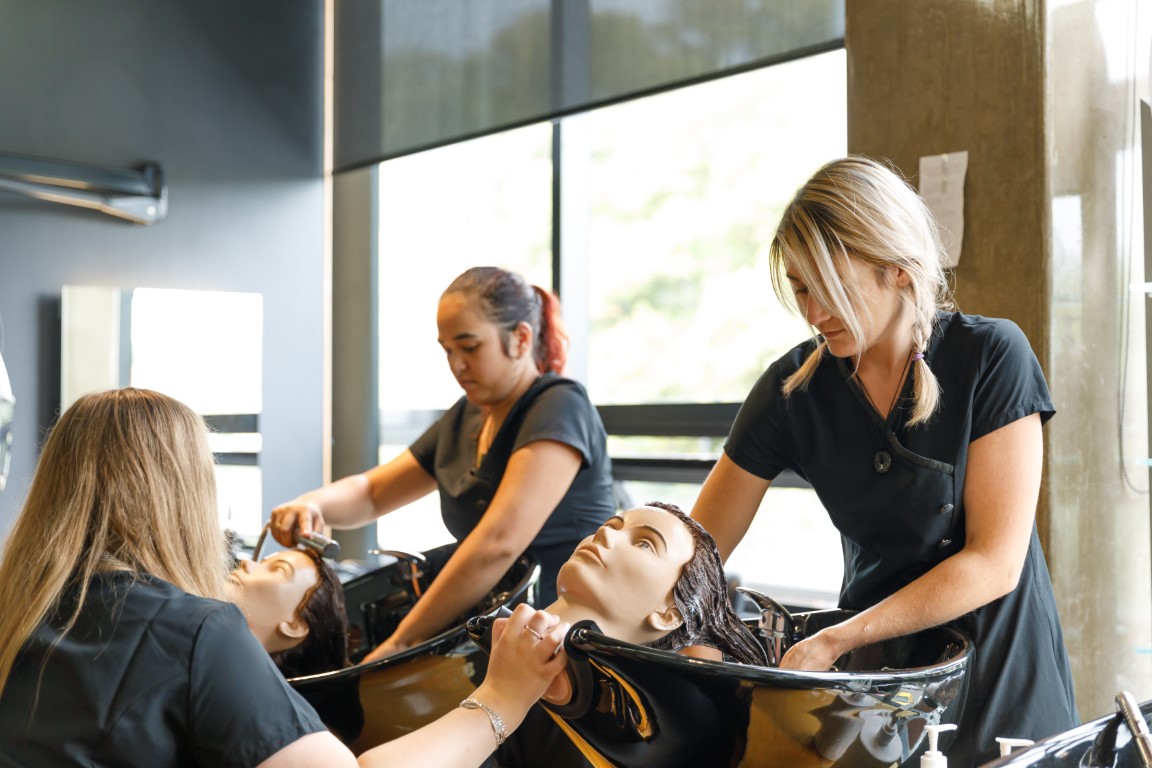 Whether you want to build a business, find a creative outlet or care for people's wellbeing by helping them to look good and feel great about themselves, hairdressing is an industry that is always in demand.
Carve out a career in the entertainment or fashion industry, work in a local salon or take your skills globally. Training at the on-campus salon gives you a strong foundation to all the elements of hairdressing in a hands-on way, with a focus on delivering a great experience to customers and clients.
"We had an open salon on campus which gave us the chance to be hands-on and practise our skills with real clients."
- Britt Nicholas graduated with a Certificate in Professional Hairdressing
Upcoming intakes