Jo Ritchie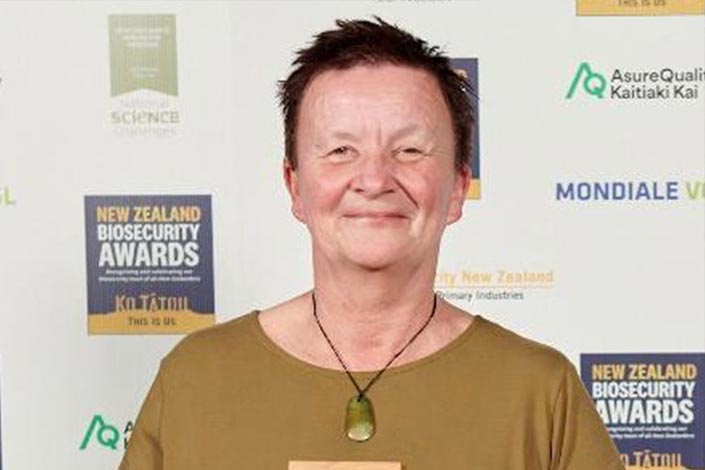 Born in Scotland, to a Scottish dad and a mum affiliated with Te Atiawa, Jo Ritchie grew up outside - unless there was a weather bomb.
Jo trained as a town planner but also did recreation planning and fire science. She spent 12 years working with DOC in planning and field roles before becoming a self-employed contractor, mainly working in community restoration and eradication projects.
"This has given me great insight in conservation management," she says. "I want to be a part of the team, training and empowering conservation in the community."
Conservation has taught Jo to think on her feet, learn by doing, constantly adapt and to always value the network of contacts she has.
"There are no experts in this game," says Jo. "The best people are the ones who admit they don't know something and ask others to build their knowledge."
Jo does this in her interactive classes that she sets at a pace to suit everyone.
"There is no such thing as a dumb question," she says. "I will always let people know if I don't know. If a student has more knowledge than me, then I get them to use it and power the mahi."
Jo enjoys teaching as she finds her students energising, interesting, and engaging.
"We have a huge amount of fun," she says. "When you are having fun, learning becomes easy as."
"NMIT is great because it trusts its tutors and we have a supportive and cool bunch of people to work with."