Jo Bain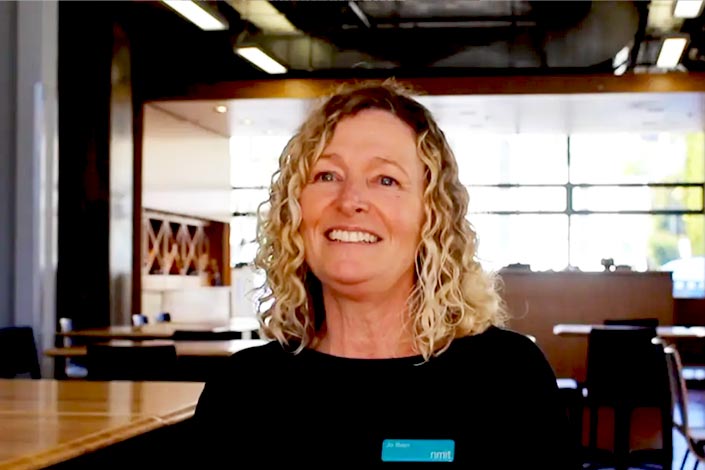 Internationally trained with a Bachelor of Technology Certificate in Hotel and Catering Institutional Operations, with over 30+ years of industry experience, Jo starting her successful career whilst training.
Working for a "Trust House Forte" four Star Hotel in Ascot England as a Silver service Waitress Jo made her move into the kitchen when she was spotted by the Head Chef to become the first female to work in his kitchen.
After qualifying and interested in sport and health, Jo worked for a prestigious Health Farm in rural England where all fresh produce was grown on-site, cooking for celebs and the well to do.
Deciding she wanted to learn how to ski Jo went to Val d'isere, France, and cooked in the Ski Resort's Hotels for the season. It was there she met her Kiwi husband.
With the onset of summer, Jo moved to London where she worked as a free-lance Chef mostly for outdoor catering companies. Venues included Madame Tussauds, National History Museum, London Television Stations. Events ranged from private parties and music festivals, large country weddings to a private boat around Spain & Gibraltar.
On arriving in New Zealand Jo ran The Coronet & Remarkable Ski Fields Kitchens leading a young team. This is where she found her desire to teach.
Jo moved to Nelson and studied at NMIT taking her Certificate in Adult Teaching whilst tutoring on the Chef training & Front of House courses at NMIT, and working nights for a Nelson award-winning Restaurant.
In Nelson now for over 20 years with long-standing commitments to local restaurants. Jo lives and breathes Hospitality and is thankful for the amazing journey it has taken her and her family on.
Being a part of an amazing NMIT Team and training future hospitality trailblazers, Jo feels this is a most exciting place to be.