Ellen Cieraad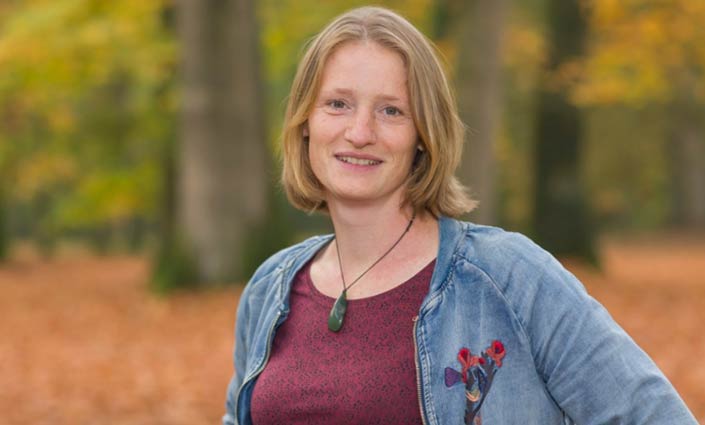 Dr. Ellen Cieraad is a highly qualified research scientist with experience in ecology, environmental science, and sustainability. As Research and Innovation Manager, she's driving the growth and real-world impact of NMIT's research.
Dr Cieraad is focused on growing NMIT's research outputs and translating them into practical outcomes that make the world a better place.
Born in The Netherlands, she first came to New Zealand as an exchange student while studying biology at the University of Amsterdam.
Captivated by the country's unique ecology, her Master's studies looked at the history and ecological significance of fossil ferns in New Zealand.
At the same time, she started working for the Department of Conservation, first as a Ranger and then as a Technical Support Officer.
This led to work as a Research Technician at Manaaki Whenua - Landcare Research where she contributed to projects on interpreting biodiversity indicators, restoring the New Zealand drylands, and threatened environment classification.
In 2008, Dr Cieraad started her PhD at Durham University in England, focussing on botany and plant biology.
On completion of her PhD, she was promoted to Research Scientist at Manaaki Whenua - Landcare Research where she worked on several research projects of national and international significance.
In 2015, she moved back to The Netherlands and worked as an Assistant Professor in ecology and Director of Education at the Institute of Environmental Sciences at Leiden University.
In 2020, Dr Cieraad was drawn back to the lifestyle opportunities and natural environment in New Zealand. She took a position as Coordinator Conservation at NMIT before moving into the Research and Innovation Manager role in 2021.
The role involves leading and growing NMIT's research and innovation strategy, and facilitating and fostering collaborations with community and industry partners.
Dr Cieraad's work has been published in dozens of peer-reviewed journals and she's also contributed to several book chapters and reports.
Her research projects are centred around the impacts of human activities on biodiversity, including the effects of climate change, pesticide use and light pollution.
She has presented at conferences around the world, including in New Zealand, Australia, Chile, and The Netherlands.