Andi Jones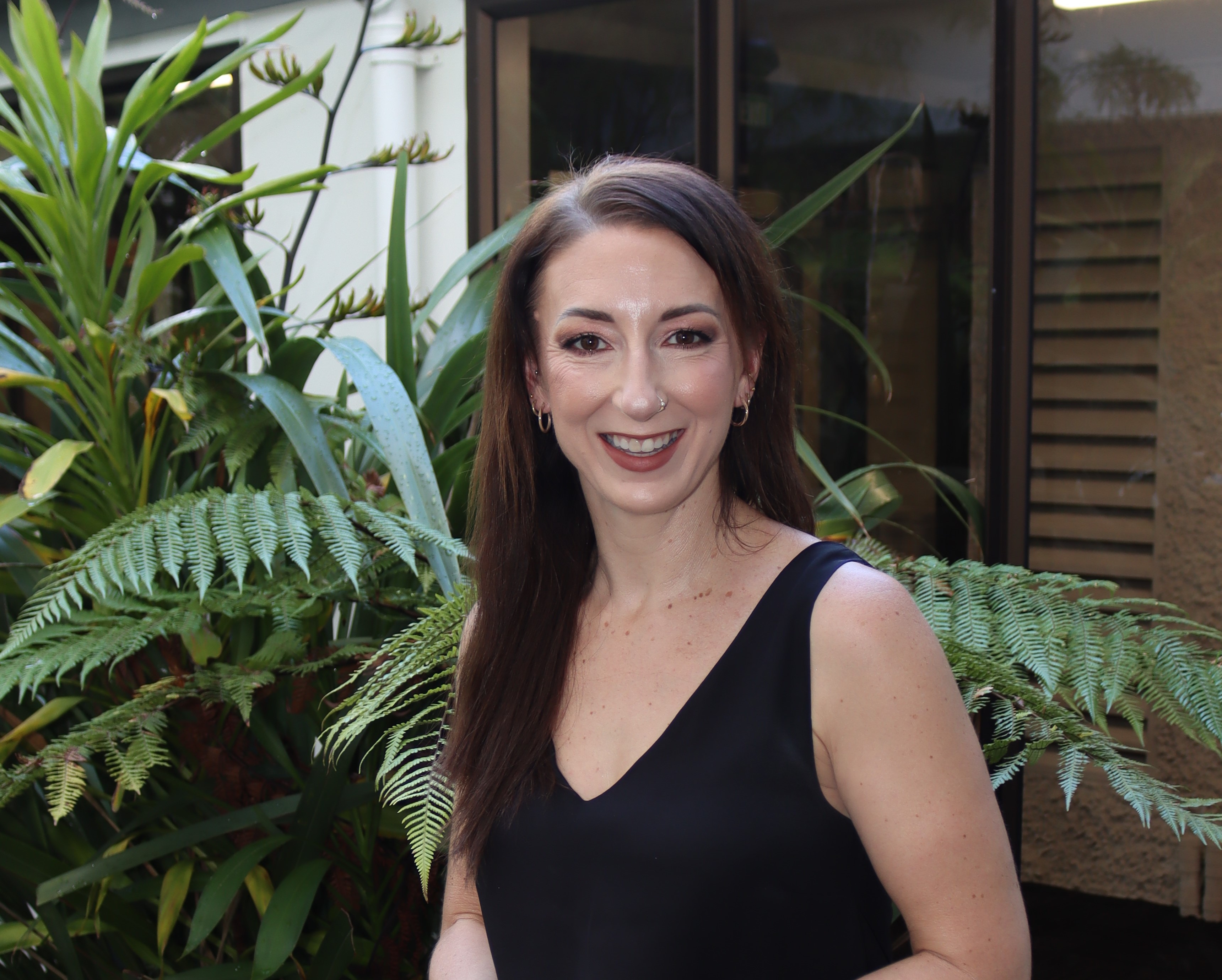 Good leadership is about people, learning and giving; all the things that Andi Jones is inherently drawn to.
Andi studied at NMIT while having young children at home, which was an experience that has led her to becoming a tutor herself.
"It was one of the most mentally challenging times of my life, but the tutors at NMIT inspired me," she said. "I began to believe in myself, which felt so good that I decided I wanted to do that for others."
Andi aims to provide an environment where students can begin to discover themselves, their strengths, and their abilities.
"And what a privilege that is," she said.
She has always been drawn to people and constantly tries to be a safe place for those around her, allowing them to be vulnerable.
"I truly believe vulnerability ties straight into authenticity and being just who you are is the most beautiful thing you can be."
As a kid, she grew up on the sidelines of sport fields. She believes that because of this, she ended up in traditionally male-dominated industries, like mechanics and engineering.
"They can be tough, but I received so much joy in being the glue that held it all together that it led to me finding my strength in leadership."
Andi says that to lead is to allow others to learn within the safety of the environment you provide. This skill lends itself well to being a tutor, which she has been across many subject areas since 2018.
"I love teaching because I love making connections with people and being useful," she said. "I think it is the ultimate privilege to be a part of someone's journey and I hope I can pass on the curiosity for a life full of learning."
"Te Pūkenga NMIT is such a great place to study because we have such a personal role in our students' journeys. I get to know my students, which means they can get the best from me."
When she isn't teaching, Andi is busy with her two children. She is also a third dan Black Belt in Taekwondo, and a current New Zealand representative of the martial art, which takes her around the world.