Ali Kahwaji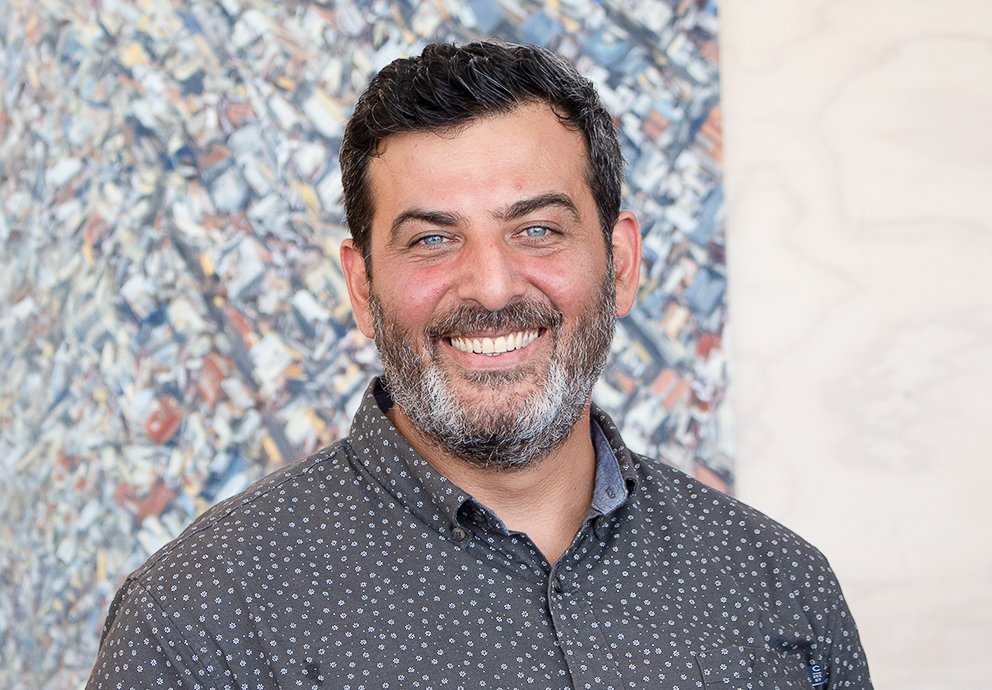 Ali Kahwaji is a highly experienced web developer specialising in Artificial Intelligence (AI) and Extended Reality (XR). Coming from a family of academics, he's passionate about teaching and supporting students to succeed.
Ali Kahwaji has spent his career at the cutting edge of technological development. Now he's bringing his global experience to NMIT's Information Technology programmes.
Born in Iraq, Kahwaji was experimenting with computer programming from the age of 13.
In 1999, he started his studies in Computer Engineering in his hometown at the Polytechnic of Mosul.
During that time, he started a small company providing technology solutions locally.
In 2009, Kahwaji was awarded a scholarship study a Bachelor of IT at Limkokwing University of Creative Technology in Malaysia and graduated with Honours.
In late 2012, he was part of a team that was tasked with starting a research centre for excellence in Augmented Reality (AR) and Virtual Reality (VR), which led to the establishment of MyXLab(external link).
Following the success of that project, Kahwaji was awarded two grants by the Malaysian government to work on a mobile system for early breast cancer detection(external link) with researchers from Australia, Indonesia, and Morocco.
Early 2014, Kahwaji joined the biomedical engineering centre at UNHAS University in Makassar, Indonesia. He worked with a team of researchers focusing on medical technology.
He discovered his passion for teaching when he was given the opportunity to teach mobile application development to first-year students at MyXLab and supervise their projects.
Since moving to New Zealand in 2017, Kahwaji has worked in software development roles at several different companies. He was employed as an Information Technology tutor at NMIT in 2019.
"I come from a family of academics who love to teach, and this planted that passion in me," he says.
"It is very rewarding seeing students succeed in their studies and develop in their careers in IT. It gives me great pleasure to support and inspire students and contribute to their success."
He says he likes to run classes in a dynamic way, mixing theory and practice to equip students with relevant skills and experience.
"This keeps them motivated and highly engaged as they prepare for their future career."
In 2019, Kahwaji worked on getting NMIT on board with GitHub campus program partner schools. As a result, NMIT was officially recognised as the first polytechnic in New Zealand to be a partner of GitHub inc. This allowed NMIT to have free access to Enterprise Software, which is used in a variety of Tech industries.
At the end of 2020, Kahwaji has started to represent NMIT along with his colleagues in digital technologies, CGI programme collaborating with a team in Malaysia at UKM university, remotely in a funded project developing Augmented Reality technology to promote our Maori culture.
Kahwaji is currently doing a Masters of Science (Visual Informatics) research domain in Artificial Intelligence and Extended Reality at the Institute of IR4.0, Universiti Kebangsaan Malaysia (UKM, National University of Malaysia).