g_space GALLERY
g_space is a professional gallery space operated by the Creative Industries programme at the Nelson Institute of Technology (NMIT).
Waimea College students were busying hanging artworks in lieu of their own art exhibition opening.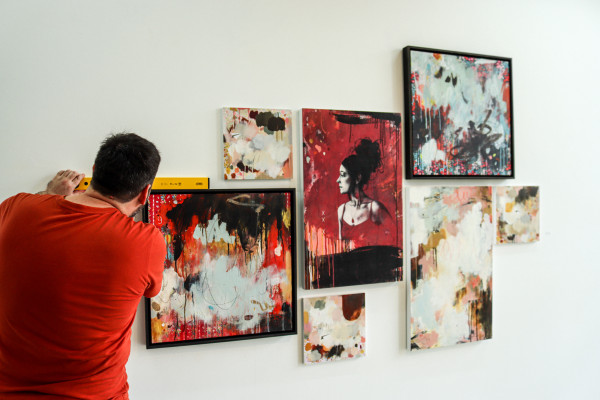 Ākonga plan and present work from local artists as part of an assessment.
Level 6 ākonga from the Bachelor of Arts and Media take on the role of curator to plan and present a series of exhibitions featuring work by local artists. Featured above is a series called 'Connectedness' by Emma Marie.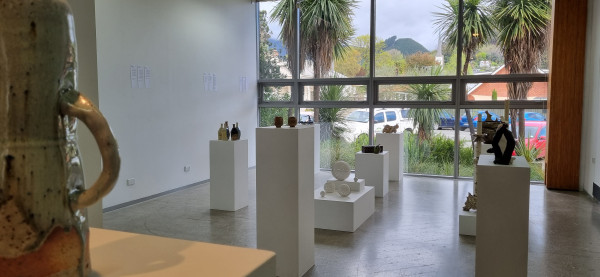 The biennial event, Clay Week, was a pottery showcase of talent.
g_space gallery presented works from students and alumni from the Dunedin School of Art for the event, Clay Week, that transforms Nelson city into a work of art.
Nelson Institute of Technology (Nelson Campus)
G Building (external link)
7 Nile Street (external link)
Nelson 7010

The space hosts regular exhibitions showcasing the work of NMIT students and local artists.