New role a natural progression for former student
"I have lived life, and I have been a student, so this role is a chance to give back, and to reassure students they are going to be OK," says Hayley Veatupu, the new Kaimahi Toko i te ora (Social worker) at NMIT.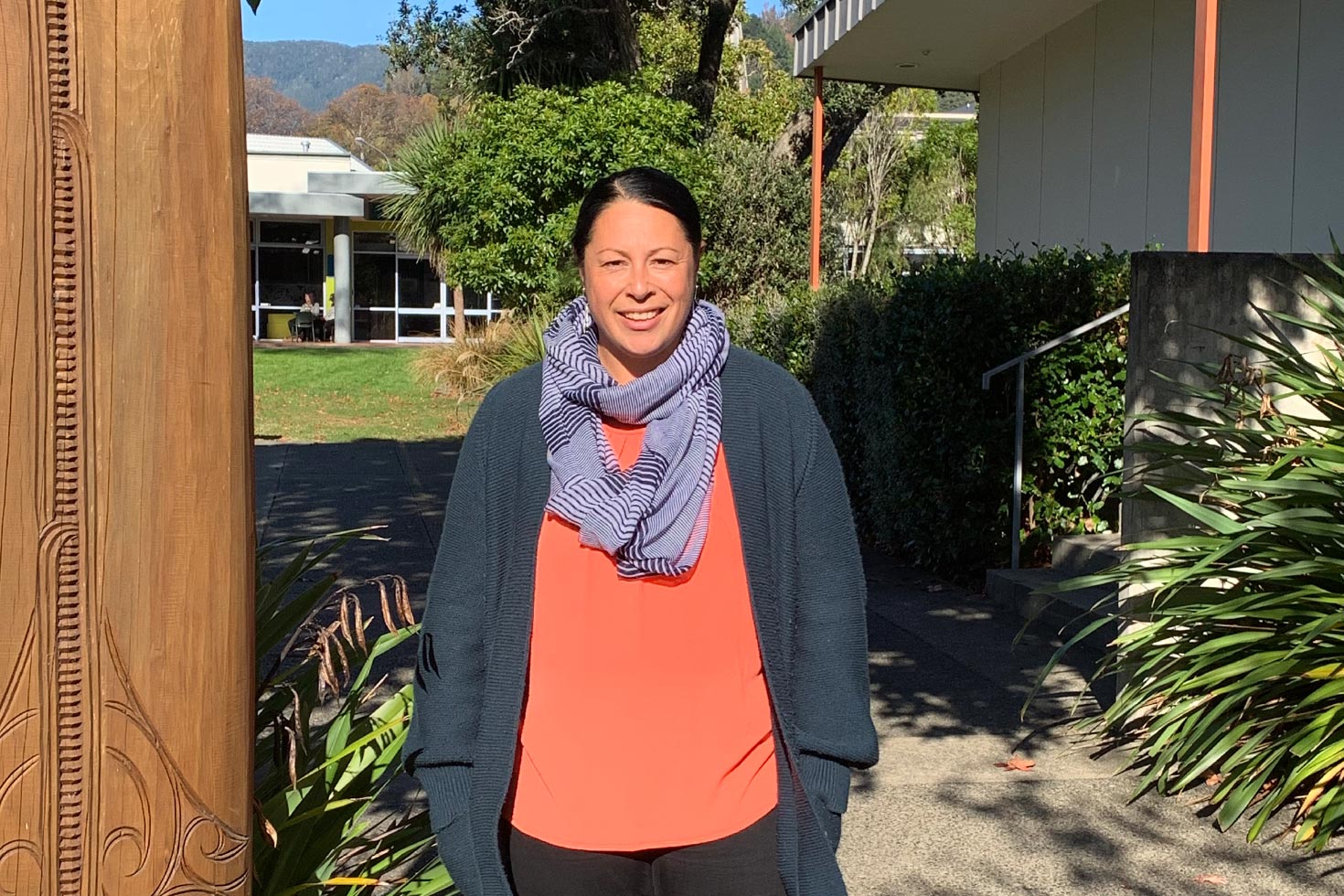 The role is a pilot, funded by the Ministry of Health, and focusses on supporting students needing help navigating their mental health and wellbeing.
Hayley is a New Zealand born Tongan from Hihifo Ha'apai Tonga. She grew up in Whakatū and graduated from NMIT in 2018 with a Bachelor of Social Work.
She was not only an adult student, but at the time also a sole parent, which was a huge part of her journey.
"It pushed me, but I was doing something for myself and for the Pasifika community," she says. "I had to be very disciplined around time management, but I had a good support network. They say it takes a village and I leaned heavily on my village!"
After she graduated Hayley had a role with the Nelson Tasman Pasifika Trust, looking after Pasifika students on Nelson Campus. She sees the Social Worker role as a natural progression, and although she has a Pasifika and Māori lens, this role enables her to help all NMIT students.
"It's all about ensuring students have access to the support they need in terms of stress and wellbeing—we talk about time-management, how to release stress, and keeping their work-life balance even."
"Covid has added another layer to the usual stress on our students. They are not on campus, or they have not had the same access as before, and some have never had the chance to experience full campus life."
Although now in the Orange setting some things have improved, but Hayley says students are still struggling.
"I am responsive to students' needs, so I help where I can and refer to the relevant agencies when needed. Mainly my work is about encouraging and supporting students and making them feel heard," she says.
In a joint project with Kim Ireland, Kaimanaaki Māori, Hayley is starting a Tuakana-Taina (mentoring) group.
"This will be with our social work and counselling students and will provide a safe space, especially for Māori and Pasifika, to unpack issues or problems."
Hayley is based two days a week in Te Toki Pakohe and two days in nofo'anga in the library.