Maritime Crewing – Qualified Deck Crew
NMIT is part of Te Pūkenga

This means that you will now graduate with a Te Pūkenga qualification. Read more

Locations and dates

No start dates are currently available. Register to be informed when new dates are added.

Study options

Full-time

Length

12 weeks full-time

Total credits

40

Fees

$472 plus $80 Student Services Levy

A Compulsory Student Services Levy applies ($2 per credit).

Fees listed are for each year of the programme, indicative only and may vary with course selection.

View course details for individual fees.

National qualification code

NZ2895
Start your career in the maritime industry with this entry level Certificate in Domestic Maritime Crewing. This programme is ideal if you're new to maritime or wish to progress to a role where a Maritime New Zealand Qualified Deck Crew certificate may be required.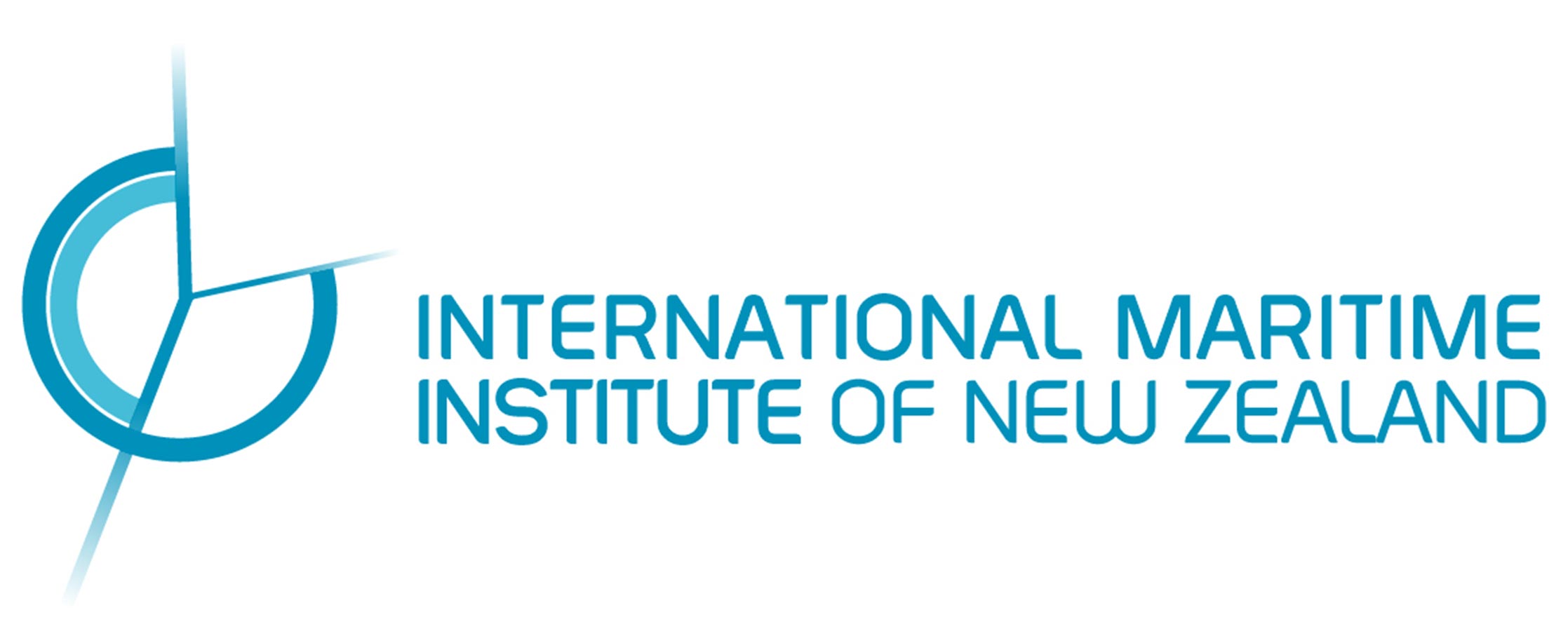 Qualify to become a deck crew member
You will gain the skills and knowledge needed to operate as a safe and effective deck crew member under limited supervision on vessels of less than 24 metres in length, operating in restricted and near coastal waters.
If you are already working in the Maritime industry but don't have any formal qualification, this is a great starting point.
You must have completed your Training Record Book(external link) before starting this certificate.
Contact us to talk about whether this programme is right for you, and when the next programme is starting.
Completion of this programme is a prerequisite to applying for a;
Maritime New Zealand Qualified Deck Crew certificate.
You must either have worked on a vessel or a company that is prepared to take you on a vessel because you are also required to complete a Maritime New Zealand Training Record Book.
Training can be tailored to vessels
Do you own or operate a vessel and wish to provide training for your staff? The Certificate in Maritime Crewing can be tailored to your specific vessel whether it's a passenger ferry, catamaran or water taxi.
Furthermore, if you want more information on the International Maritime Institute of New Zealand click on the link
IMINZ.(external link)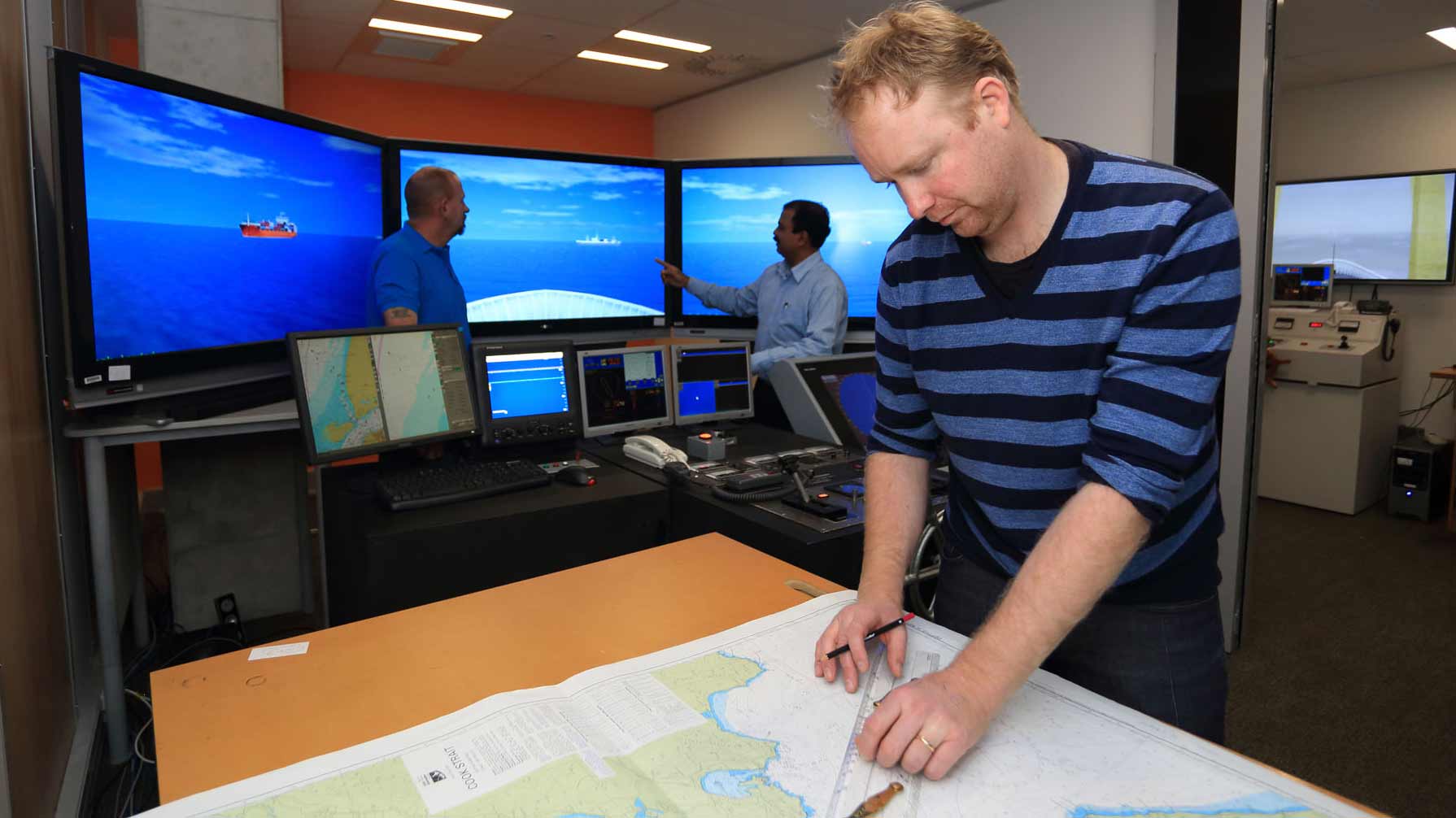 Vessel navigation
Learn to assist with vessel navigation in our navigation simulator. Learn to describe helm orders, lookout duties, and how to use the navigation equipment on board a vessel.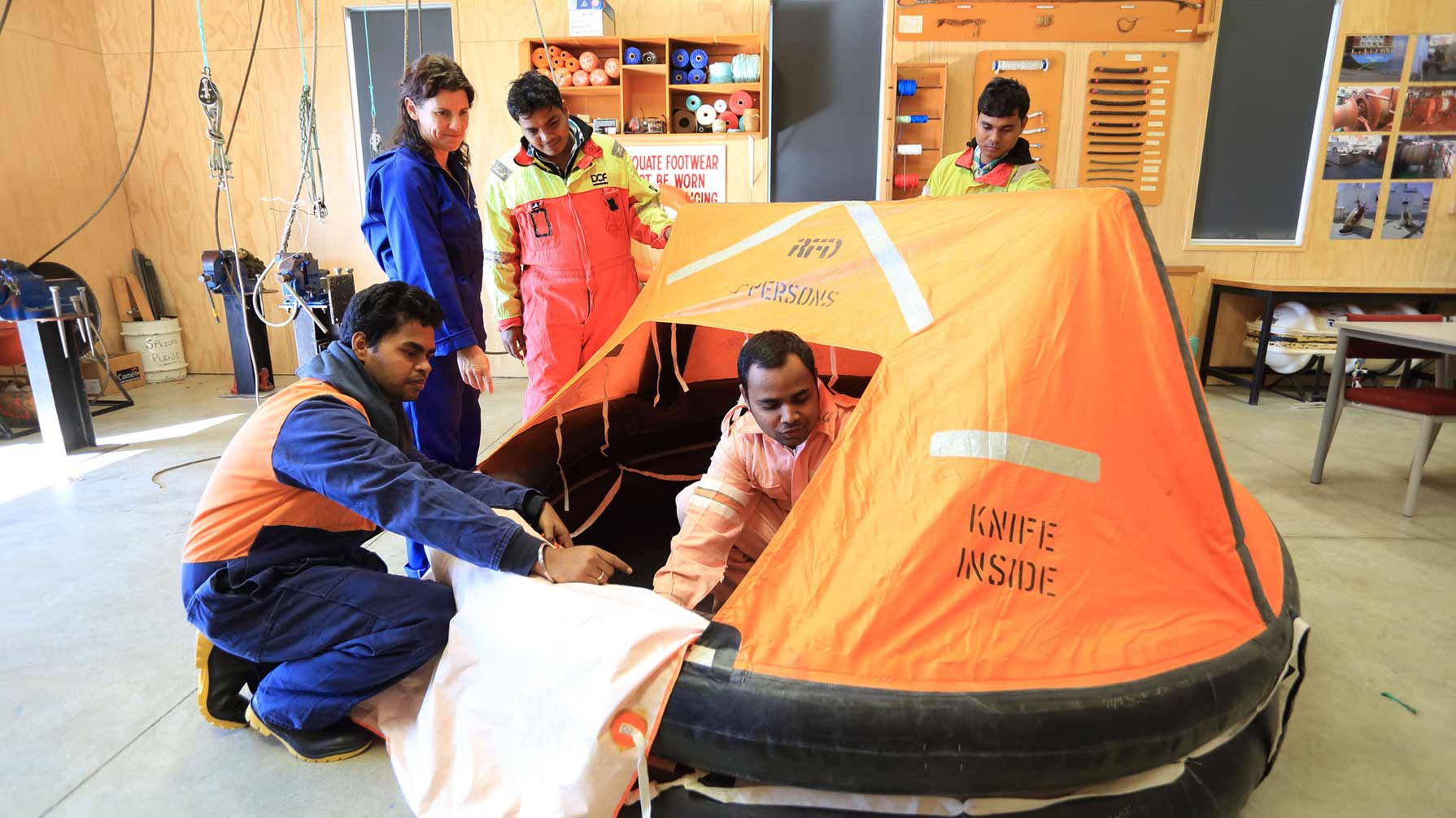 Safety and First Aid
Learn to respond to emergency situations with safety procedures and basic first aid. Learn about pollution prevention processes, and the practices that contribute to safety on board a vessel.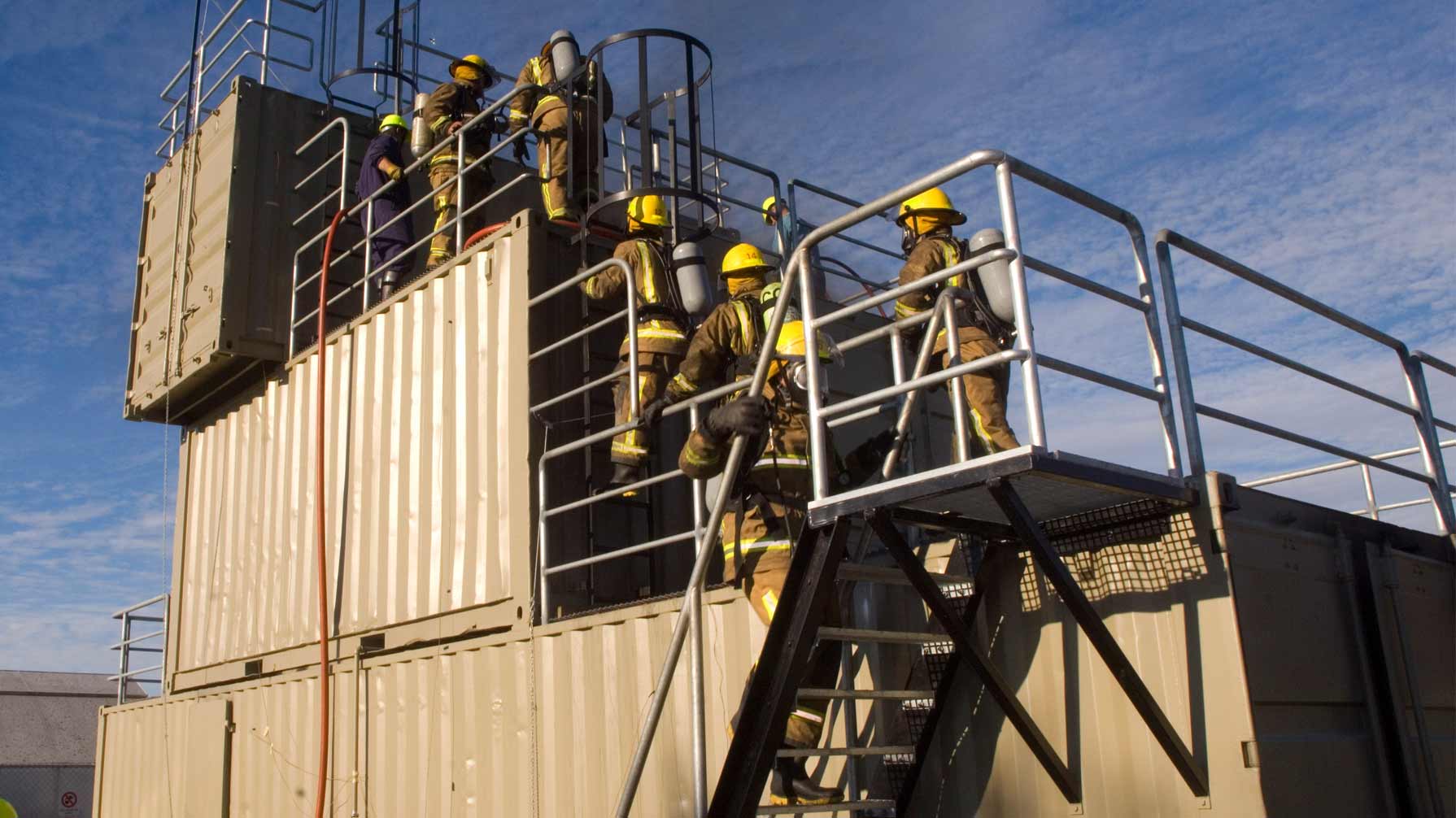 Fire Fighting
Get hands on experience in our Fire Fighting simulator. Apply fire prevention and firefighting methods that you would use in a fire situation as a domestic maritime crew member.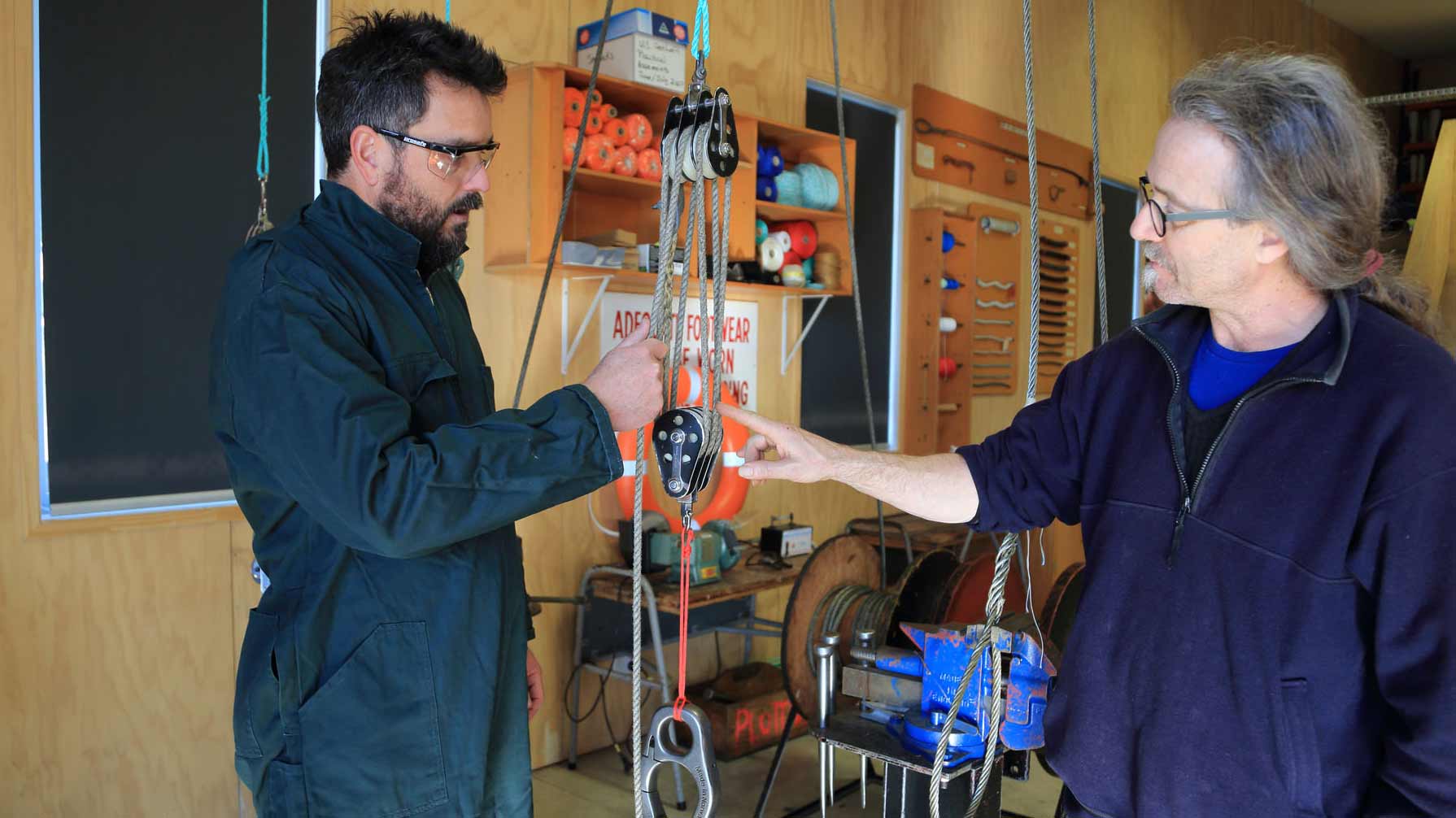 Can you tie a knot?
In this programme you will take knot tying to the next level! Learn all about the construction, handling, storage and use of ropes. Know about the different fibres that make up different ropes, how to store and take care of them, and using knots, bends, hitches and tackles.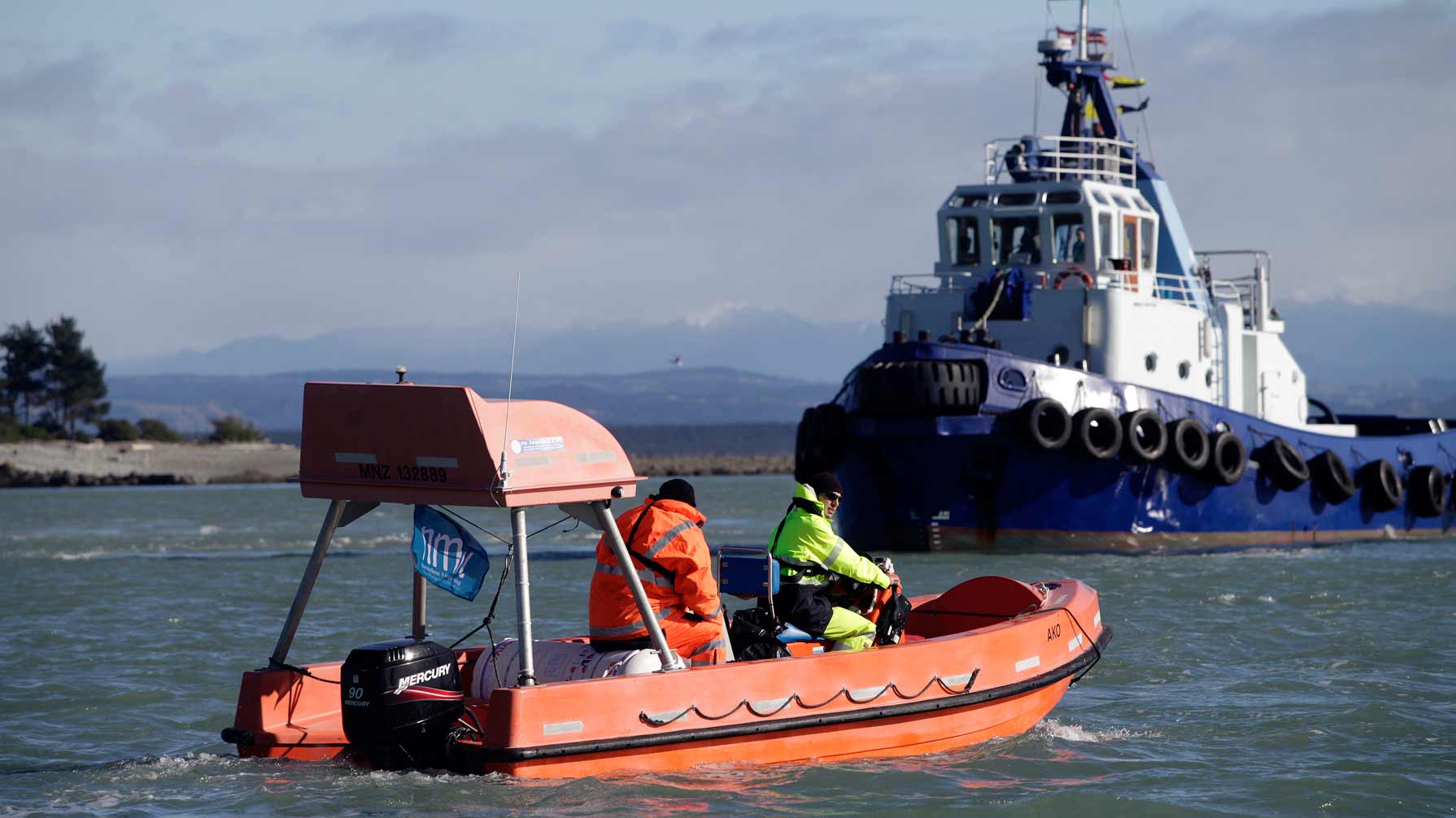 Mooring, berthing, letting go and anchoring
This programme will teach you the rules and safe practices around berthing and letting go. You will also learn about the safe handling of lines, personal protective equipment and safety around equipment and machinery, rigging and gangways, and how to 'drop anchor'.
Start your application today. You'll be glad you did.