Human Factors (Level 6)
Study for free

Locations and dates

Online:

10 January 2022

4 April 2022

4 July 2022

3 October 2022

Total credits

20

Fees

$86

A Compulsory Student Services Fee also applies ($240 for fulltime students).
Fees listed are for each year of the programme, indicative only and may vary with course selection. View course details for individual fees.

National qualification code

NE4900
Apply your knowledge of human factors to the certification of aeronautical maintenance.
This is a stand-alone Training Scheme. The content is part of the New Zealand Diploma in Aeronautical Maintenance Certification. You can apply for the whole diploma or successfully complete each separate Training Scheme.

NMIT has been teaching aeronautical engineering maintenance for many years and is New Zealand's first approved NZCAA Part 147 Certified Maintenance Training Organisation.
Work towards gaining your NZ Civil Aviation Authority (NZ CAA) Aircraft Maintenance Engineering Licence while working through this flexible learning programme. You'll be able to continue full-time employment while preparing for your NZ CAA exams – a compulsory requirement for licensing. The programme integrates theory with practical illustrations so you can correlate course information with your daily work experience.
You will cover:
Human performance and behaviour
Maintenance systems and processes
Maintenance errors and accidents
Management and leadership
This Training Scheme is studied online so you can fit it around your work commitments. You should allow approximately 23 hours per week of self-directed learning per course.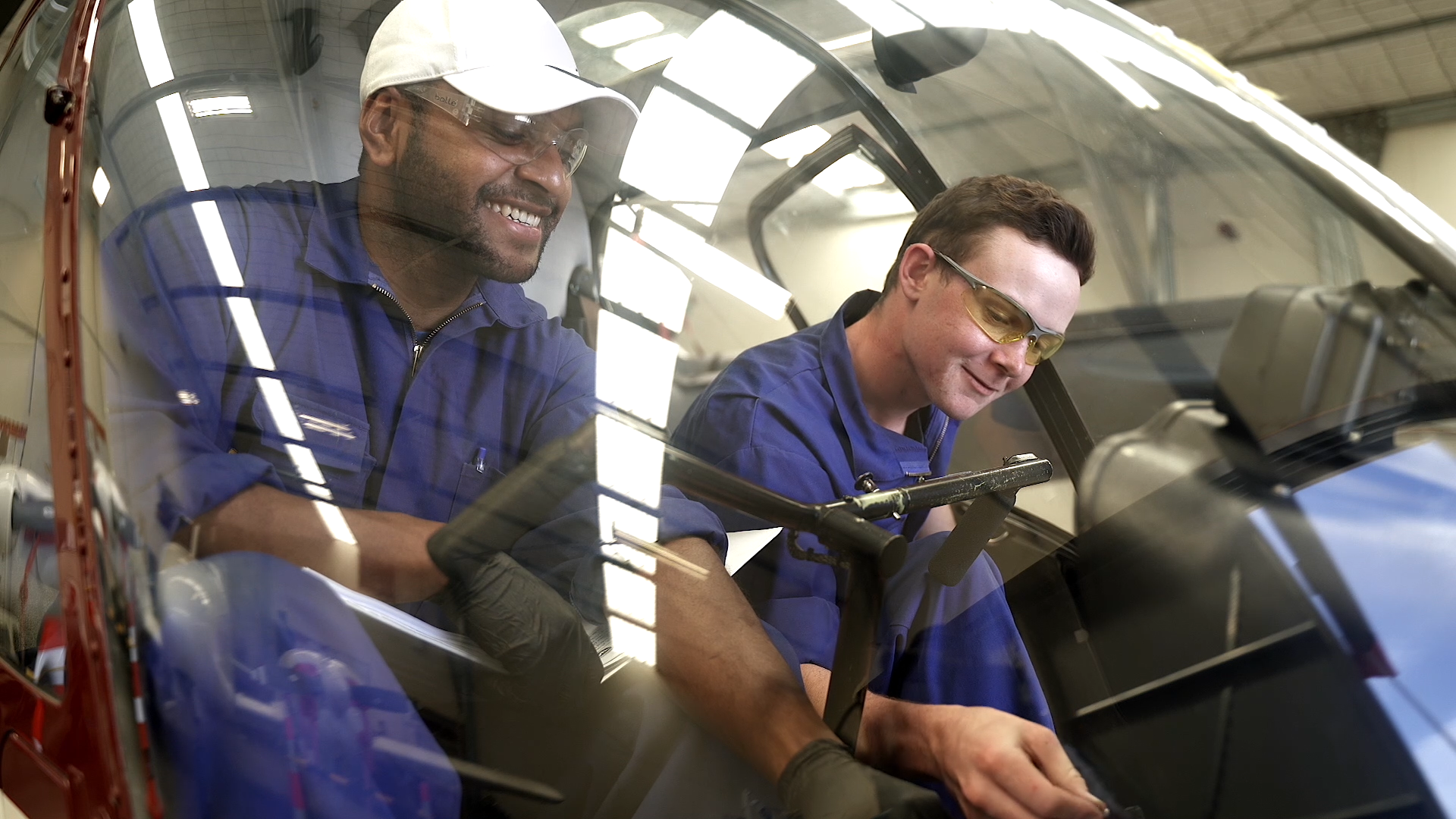 Tour our campus at the Woodbourne RNZAF base
NMIT's Aviation programmes offer training that provides you with a gateway into an exciting and rewarding career in aircraft maintenance. Take a tour with us of the Woodbourne RNZAF base campus where learning mixes with culture and precision instruments.
Key information for students
Entry requirements
Minimum requirements Learn more
All applicants must have completed recognised aircraft maintenance engineering training (at Level 4 or above), OR an equivalent recognised international qualification, OR Have relevant experience in the aeronautical engineering industry or allied trade. Other Requirements: Candidates must have aeronautical engineering experience in accordance with AC066-1 subpart 66.53(a)(4) and must be living in New Zealand. Work experience: Students studying on this programme must have access to a workplace, workplace experience or be able to supply evidence as to workplace experience. Computer literacy: Students planning to study this programme must be competent using a computer/mobile device. A sufficient level of computer literacy would include competent use of basic file management, email, internet, and word processing skills.
Detailed requirements
More information about entry to this qualification
Tuition fees
Student success data is unavailable for this qualification.
National Graduate Outcomes Learn more
Note: All KIS information is the most recent available relating to domestic students only. Learn more about Key Information for Students
Start your application today. You'll be glad you did.