Bachelor of Career Development
Study for free

Locations and dates

Nelson:

Online:

21 February 2022

Block course dates 21-24 March, 15, 17, 18 August

18 July 2022

Block course dates 15, 17, 18 August

Study options

Full time or part time over a maximum of six years

Length

3 years full time (41 weeks per year including 6 weeks of study breaks per year) or up to 6 years part time

Total credits

360

Fees

$3,805

A Compulsory Student Services Fee also applies ($240 for fulltime students).
Fees listed are for each year of the programme, indicative only and may vary with course selection. View course details for individual fees.

National qualification code

3719
This exciting degree is for those involved or looking to move into career planning and development with students, clients or organisations.
If you achieved University Entrance (UE) in 2020, the entry requirements for this programme may differ from those displayed on this page and in printed material due to the disruption caused by COVID-19. To find out about entry requirements for those who achieve UE in 2020 see the NZQA website(external link).

It has streams in education, business and coaching so you can become skilled in the area where you want to build your career.
The full three year degree is perfect for someone wanting to enter the career development field.
Those who are currently working in career development or have related work experience, may apply for recognition of credit for individual courses up to 240 credits. Read more about Recognition of Prior Learning below.
If you are teaching and considering professional development, you could consider this programme for your study grant application(external link).
A qualification in Career Development at level 6 or higher fulfils part of the requirements of full membership for Career Development Association of New Zealand (CDANZ).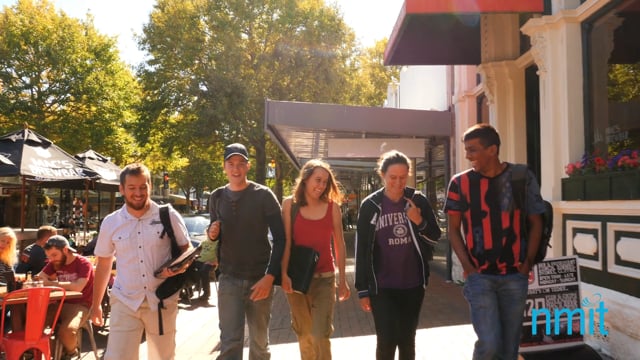 Learn more about this new degree
Find out about what you will learn on the programme and why these skills will be useful in your career.
Key information for students
Entry requirements
Minimum requirements Learn more
Academic Requirements: University Entrance: NCEA Level 3 (60 credits at Level 3 and 20 credits at Level 2 or higher) which must include: 14 credits at Level 3 in each of three approved* subjects as well as Literacy* - 10 credits at Level 2 or above, made up of 5 credits in reading, 5 credits in writing and Numeracy* - 10 credits at Level 1 or above (specified achievement standards, or unit standards 26623, 26626, 26627) OR A qualification or examination recognised as being equivalent to achievement of NCEA Level 3 (e.g. International Baccalaureate, Cambridge Examination) * NZQA approved subjects: see https://www.nzqa.govt.nz/qualifications-standards/awards/university-entrance/ OR A relevant qualification at Level 4 (or above) on the NZQF Alternative Requirements: Applicants who are unable to evidence that they meet Academic entry requirements, but who can demonstrate acquired skills for tertiary study gained through study, work and/or life experience, may be approved for alternative entry by the Curriculum Manager (or delegate) English Language Requirements: If English is not the applicant s first language, applicants will need to provide a result from a test or qualification on the acceptable alternatives English Proficiency Outcomes Table: IELTS 6.5 Academic (no lower than 6.5 in each band), Note: Applicants who do not have evidence of English language skills and are a New Zealand citizen or permanent resident, may contact NMIT for an assessment The English Language requirements for this programme are higher than the minimum set by NZQA, therefore; applicants who have achieved NCEA Level 3 University Entrance may be required to provide evidence of English Language skills. IELTS scores used must be taken from a single IELTS Test Report Form and are valid for two years from the date of the test. Other Requirements: Applicants may be interviewed.
Detailed requirements
More information about entry to this qualification
Tuition fees
Student success data is unavailable for this qualification.
National Graduate Outcomes Learn more
Note: All KIS information is the most recent available relating to domestic students only. Learn more about Key Information for Students
Start your application today. You'll be glad you did.