Sarah Proctor-Thomson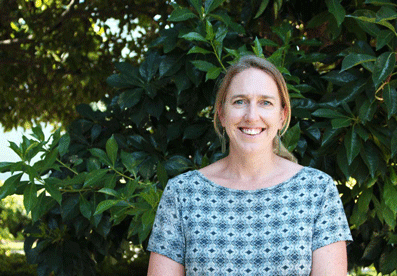 "I love working alongside students to push their thinking, and my own, forward so that we might come up with new ways of thinking about the way we organise and carry out our paid work."
Dr Sarah Proctor-Thomson is programme coordinator of the Bachelor for Career Development at NMIT and teaches in the areas of work, organisation and research methods. Sarah joined NMIT in 2017 after 10 years working as an academic in the Victoria Business School, Victoria University of Wellington. She continues her association with Victoria as an Associate member of the Centre for Labour, Employment and Work(external link) and is involved in ongoing interdisciplinary research which critically analyses, leadership, work, employment and inequality. 
The core aims of her research are to challenge inequality at work and improve the quality of working lives through evidence-based research which can influence public,
institutional and organisational policy.
Sarah has welcomed opportunities to share her research with governmental and policy groups, she has acted on research advisory groups for member-based organisations and delivered public research seminars.
Effort has been invested in deepening the 'real-world' relevance of her ongoing research through developing collaborative projects with national organisations and public agencies.
Sarah's research has been recognised internationally through its publication in a number of 'A rated' journals, invitations to contribute to important academic texts and appointment to the editorial team of the journal 'Labour and Industry'.
Over the last 10 years Sarah has been involved in the teaching and research supervision of under-graduate, Honours, Masters, MBA and PhD students in a range of topics including: critical leadership theory, Pacific leadership, identity formation in not-for-profits; emotional labour in emergency services, and career experiences of immigrant Asian academics.
Sarah has an undergraduate and honours degrees in Psychology from the University of Canterbury and a PhD from Lancaster University in the United Kingdom.
Recent research outputs
Wilson, S., Cummings, S., Jackson, B. & Proctor-Thomson, S.B. (2017). Revitalising Leadership; Putting theory and practice into context. London:Routledge.
Plimmer, G., Proctor-Thomson, S.B., Donnelly, N. & Sim, D. (2017). The mistreatment of public service workers: Organisational and individual risk and protective factors. Public Money and Management, 37(5), 333-340.
Andrejic, N. Donnelly, N. & Proctor-Thomson, S.B. (2016). Flexible work success: the study of career and work-based strategies in the management of FWAs. Labour, Employment and Work Conference 2016: 'The Changing Nature of Work and Employment' Victoria University of Wellington, November 28 and 29.
Cordery, C., Smith, K. & Proctor-Thomson, S. (2015). Staff and volunteers' perceptions of the Volunteer Programme: an alternative use of the Net Benefits Index. Voluntary Sector Review, 6(2) 173-191. 2015.
Donnelly, N. & Proctor-Thomson, S.B. (2015). Disrupted work: Teleworking in the aftermath of a natural disaster. New Technology, Work and Employment, 30(1), 47-61.